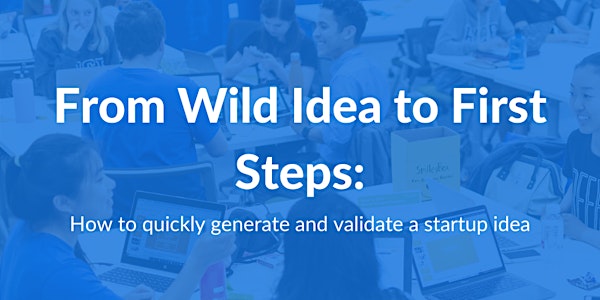 Venture Development Series #1: From Wild Idea to First Step
Join us to learn how to take your first steps to entrepreneurship.
About this event
In this hands on workshop, learn how to quickly generate and validate a startup idea with zero dollars, limited time, and real customers. Students will become comfortable with:
Talking with people early to generate or validate an idea
Figuring out the most important thing to test
Building a pretotype very cheaply and quickly
 The workshop will be led by Adam Putterman, a Houston entrepreneur who has an MBA and MS in Design Innovation from Northwestern and a degree in Economics and Organizational Design from Washington University in St. Louis. Before founding a venture, he worked as a consultant for Deloitte where he focused on customer analytics and strategy projects.
A Zoom link will be emailed to registered participants.