Venture Catalyst Knowledge Exchange: Every Idea Has a Story to Tell - How t...
Description
UC Davis Venture Catalyst
KNOWLEDGE EXCHANGE

Featuring

:
Paula Adduci, Co-Founder and Principal, Adduci Studios
---
Every Idea Has a Story to Tell: How to Get Investors, Partners, and Buyers to Notice You

You may have the most amazing science, but are you getting the attention you need? First and foremost, your science needs to be understood. You need to be visible, look professional, and be taken seriously, but how do you do it with limited resources and funds? You need to get noticed by the right people. It may be investors, patients, physicians, partners or buyers, but each group is different and needs to be communicated with in its own way. This talk, led by Paula Adduci, Co-Founder and Principal of creative agency Adduci Studios, will help you explore how you're doing, what you need to change, and what others did to get noticed.

WHEN:
Wednesday, February 19, 2020, 11:30 a.m. – 1:00 p.m.

WHERE:
Join us for lunch @
UC Davis Office of Research
1850 Research Park Drive
Davis, CA 95618
Map and Directions: Click Here or visit https://goo.gl/maps/Ztsp2o3oayC2
Parking Information: Free Parking- no permit required.
EVENT COST: Free(Registration Required)
QUESTIONS:
VentureCatalyst@ucdavis.edu
---
ABOUT THE SPEAKER
Paula Adduci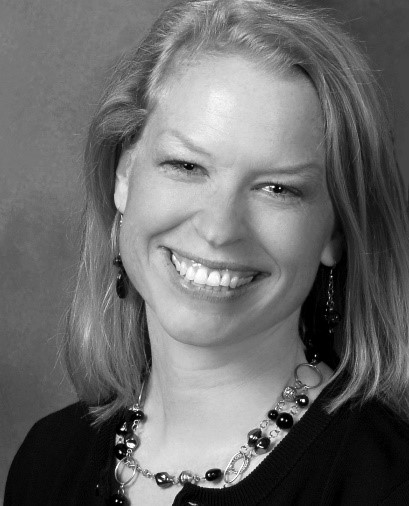 Paula Adduci is Co-Founder and Principal of Adduci Studios, a creative agency dedicated to science types from seed stage to IPO and beyond, bringing together a sophisticated team with backgrounds in product portfolio strategy development, product lifecycle marketing, medical writing, regulatory intelligence, clinical trial support tools, medical illustration, brand development, investor presentations, educational and training modules, monitoring and summaries of FDA and EMA. As a designer and scientific illustrator with over 20 years experience, Paula often functions as the scientific liaison to life science companies. Her aim is to pair artistry and subject matter expertise to serve the sciences. She believes a thorough and savvy understanding of science and effective storytelling are essential commodities. Paula earned a bachelor's degree in biology and chemistry from Purdue University and a master's degree in biomedical visualization from the University of Illinois at Chicago.
---
Presented in collaboration with:
UC Davis Institute for Innovation and Entrepreneurship
Organizer of Venture Catalyst Knowledge Exchange: Every Idea Has a Story to Tell - How to Get Investors, Partners, and Buyers to Notice You