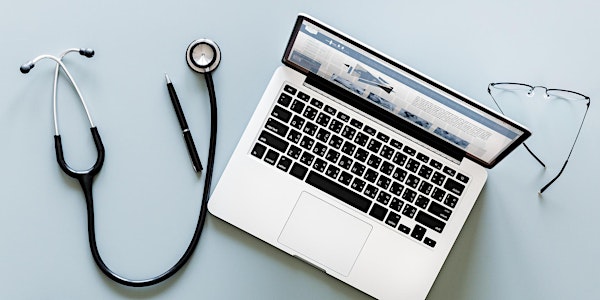 Value-Based Care University Clinician Event – In Person or Webinar
Value-Based Care University Clinician Event
When and where
Location
Monroe Carell Jr. Children's Hospital at Vanderbilt 2200 Children's Way Children's Theatre Nashville, TN 37232
About this event
Limited tickets available.
Value-Based Care University is a leading-edge effort to fill the value-based care knowledge gap and to provide more arrows in the quivers of those on the frontline. VBCU will equip those in the MidSouthPTN network and beyond with the knowledge and resources they need to move forward into increasingly risky and rewarding spaces in healthcare, while improving patient outcomes and lowering costs.
VBCU's specialized Clinician Track is tailored to the demands of actively practicing providers. Our Clinician Event on Wednesday, October 30th, will meet the core needs for providers to become value-based champions and lead their healthcare communities in this exciting transition.
Speakers:
David Hanekom, MD, FACP, CMPE, Chief Executive Officer, Chief Medical Officer at Arizona Care Network
Sarah Chouinard, MD, Chief Medical Officer at Community Care of West Virginia
Michael Weiss, MD from Southwest Pediatrics PTN
Russell Rothman, MD, MPP VP, Population Health Research Vanderbilt University Medical Center Principle Investigator, MidSouth PTN
Regional and national subject matter experts will cover topics including:
Current and future value-based care models
Readiness for risk
Change management
Leveraging measures, metrics and HIT for value-based care
Actionable tools and resources for clinician champions
Clinicians in the MidSouth PTN and nationwide are welcome to attend VBCU – in-person and online attendance options are available.
Clinicians eligible to attend our 10/30 event are:
Actively practicing physician and non-physician practitioners –
Physician
Physician Assistant
Nurse Practitioner
Registered Nurse
Licensed Practical Nurse
Medical Assistant
Pharmacist
Pharmacy Technician
Licensed Clinical Social Worker
CME will be offered. To learn more information about CME for this event, click here.
Learn more at our VBCU Clinician Event webpage.