VALLEY (Toronto) SF debut @ Popscene 8pm doors, all ages welcome
About this event
With their buoyant blend of indie pop uplift and melodic hooks, Canadian band Valley rode a pair of independent EPs to viral success in the mid-2010s. The Toronto group signed with Universal in 2017 and found breakthrough success, receiving a Juno Award nomination for their 2019 debut album, Maybe.
This Room Is White
Originally based in Oakville, Ontario, Valley came together by chance in late 2013 when its members were in separate bands (Cars & Guitars and National Parks) who were accidentally double-booked for the same time slot at a local recording studio. Singer Rob Laska, guitarist Michael Brandolino, bassist Alex Dimauro, and drummer/singer Karah James hit it off and decided to combine forces as Valley. Their 2015 six-track EP Car Test introduced fans to their winsome pop songwriting, and they followed it a year later with the longer, nine-song EP This Room Is White, whose lush single "Swim" was soon streamed into the millions. Within a year, Valley had signed a major-label deal with Universal Music Canada, and they began working on a full-length.
Released in two parts, Maybe Side A appeared in 2018, featuring half of the material, with Maybe Side B appearing as a second EP in May 2019. The combined Maybe album appeared in September, yielding the hit "There's Still a Light in the House" and earning the band a 2020 Juno Award nomination for Breakthrough Group of the Year. Later that year, Valley returned with the non-album single "Hiccup."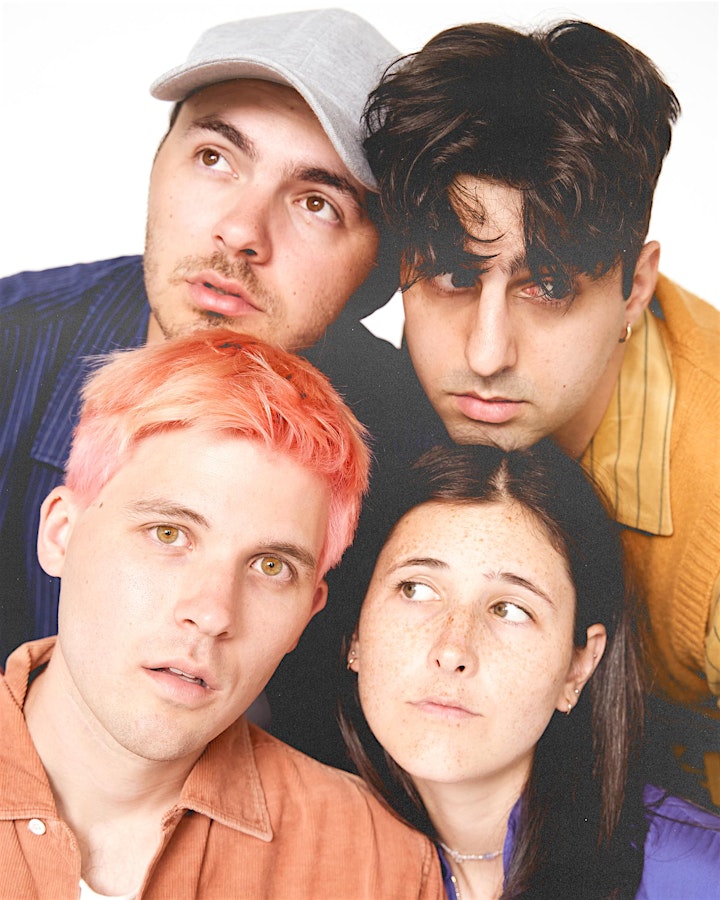 San Francisco's long-running weekly indie party Popscene showcases new and emerging artists each week and our resident DJs Aaron Axelsen and Omar spin the very best of indie, britpop, post-punk, electronic, synthpop and more. Popscene is every Friday at Rickshaw Stop, though we'll occasionally throw parties at other fine Bay Area venues, too. So yeah, come out and dance and check out some amazing new bands and DJs @ Popscene