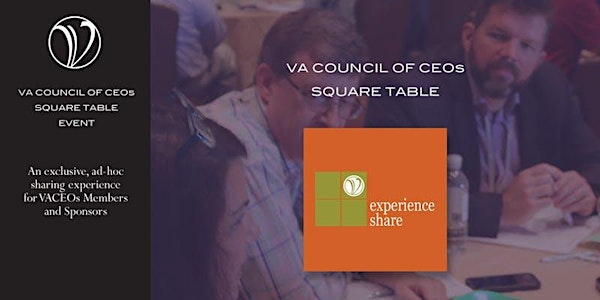 VACEOs Square Table: ADA Compliance for your website - A Changing Landscape.
When and where
Location
COLAB 155 West 7th St. Richmond, VA 23224
Description
Description:
Websites should be ADA compliant. This means your website should be set up in a way that allows person with certain disabilites to access the site using specialized tools. This Square Table will walk through a ADA compliance 101 type lecture where you learn to understand the risks of non-compliance and how to fix it.
Lunch will be provided.
Host and presenters:
VACEOs Member, Eddie O'Leary, COLAB. https://www.teamcolab.com/
About VACEOS Square Table events:
Ad hoc peer learning in small groups
For VACEOs members and sponsors only
VACEOs Safe Haven culture applies. Host will set confidentiality level.

Any member or sponsor can propose an event
Topic, meeting format, etc. determined by the host
Free to participants. Host may provide a meal
No-show fee of $25 for cancels within 24 hours or no-shows
Learn more about how Square Table events work, and how you can propose one here