Description
This is an after-work mini conference about how to get more done in less time with design.
The event is about design hacks and process, with an emphasis on new tools, techniques and ways of managing design projects to get the most done and the best results in the shortest amount of time.


---
We are looking for speakers to give 10-15 minute lightning talks.
Our target audience is Product Designers of all levels. We are open to various topics, but here are some ideas:
• Setting up a design system for a small startup
• Organizing a case study
• Microcopy tips
• User research: asking the right questions
• Exporting assets and image compression
• How to find or create gorgeous photography for your site
• Defining color schemes that are unified and make sense for your brand

Interested in presenting? Email andi@cascadesf.com
---

Speaker Lineup (so far):


"Sketch Tricks"
with Pablo Stanley, CoFounder of Carbon Health

Mr. Stanley is back and ready to share his knowledge with the world of how he achieves beautiful designs in Sketch in half the time. Pablo has a wealth of knowledge on his YouTube channel "Sketch Together", with over 45,000 subscribers and growing! Lucky us, he'll be sharing some of his Sketch hacks at this event.


"Optimize Your User Research Process"
with Carola

Pescio Canale, Product Designer at TaskRabbit

Carola will walk us through a time saving method she and her team use to gather, organize and synthesize research. Since meeting with Carola, we at Cascade use this method regularly and find it incredibly useful.
"Hacking the Design Process"
with Chris Gallello, Founder at Purple.pm
The industry is oversaturated with a lot of new UX designers, but what will you make you stand out? Your ability to follow a process, understand different scenarios and uncover solutions quickly and methodically. Streamlining your design process will guide you to the best solutions and have clarity on the project landscape.
In this presentation, Chris Gallello will teach us about Purple, a design tool to help you map out the entire design process in an intuitive and easy to use app. Purple connects with your favorite design software including InVision, Sketch, and Google Docs, and makes it easy to keep your teammates and stakeholders on the same page. You can also create lists and assign tasks.
Speaker Bios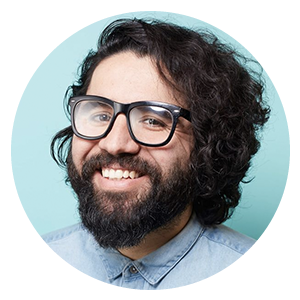 Pablo Stanley
Cofounder of Carbon Health

Pablo Stanley is the lead designer and co-founder of Carbon Health. Pablo gives design workshops and share design tutorials on YouTube. He has a design podcast in Spanish and writes silly comics.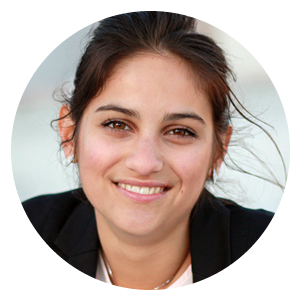 Carola Pescio Canale
Product Designer at TaskRabbit
Born and raised near Genoa (Italy), Carola is a self taught designer with a background in economics and business that allows her to see Design not only as a job, but as a filter to the world. Carola has been in the industry for roughly 4 years and now works as a full-stack Product Designer at TaskRabbit, where she touches on both ends of the marketplace (Client and Tasker). She has a special place in her heart for digital accessibility, and is a true smartphone geek.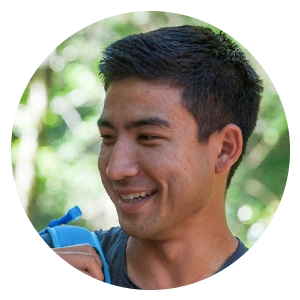 Chris Gallello
Founder of Purple.pm & VR Designer
Chris Gallello is the founder of Purple.pm, a project planning tool for design teams. Prior to working on Purple, he was a Product Manager at Microsoft, where he helped people be more productive, and Imgur, where he helped people be less productive. On the side, he also runs a VR design meetup (roomscale.design) and has built several silly VR experiences.


Hosted by:




Whether you need live video coverage, cinematography or playback of a PowerPoint – Diamond Sonic is ready to help! Rest easy knowing you have a professional and courteous crew of video pros ready to take care of your most demanding video needs. Visit diamondsonic.com to check out all services including live audio, djs and music, photography, lighting, and anything to bring your party to life!
FAQs


What are my transportation/parking options for getting to and from the event?
There is street parking and nearby garages available in Downtown San Francisco.
How can I contact the organizer with any questions?
Email Andi Galpern at andi@cascadesf.com
What's the refund policy?
All tickets are final sale, non-refundable and available on a first-come-first-serve basis.

*Prices for tickets are subject to change based on content value and availability.