Description
This is an after-work mini conference about the intersection of UX + Data Visualization + Blockchain.
This event is about making a lot of information easier to digest in the context of data visualization. It's motivated by Andi's exploration into cryptocurrency exchanges, and her goal to inspire designers to improve the usability of more advanced exchanges beyond Coinbase.
The information you will learn at this event goes beyond exchanges. It will help you learn how to choose the right graphic, design graphs and charts for your audience, and accurately represent what you are communicating.

---

Schedule

5:30pm: Doors open, network, meet with Salesforce UX team for recruiting opportunities

Part 1: Understanding Exchanges
6:20pm: "Understanding Cryptocurrency Exchanges" with Star Wang, AirBnB and Luka Ning, LinkedIn

Part 2: Designing with Data
7:00pm: "Designing Information" with JD Vogt and Raymon Sutedjo-The, Salesforce
7:30pm: "Creating Beautiful and Meaningful Visualizations with Big Data" with Shan He, Uber
Part 3: Blockchain
8:10pm: BONUS! "Beyond Cryptocurrency: Blockchain + Business" with Brian Behlendorf, Hyperledger


---

"Understanding Cryptocurrency Exchanges"
with Star Wang, Software Engineer at Airbnb
and Luka Ning, Product Designer at LinkedIn
PRESENTATION WITH SLIDES
Crypto exchanges like Binance and Poloniex can be confusing to new traders. There's a lot of noise with no clear call-to-action making it not so beginner friendly.
We'll kick off the event with Star Wang, a crypto trader, investor, and software engineer at AirBnB. For this talk we'll analyze the components of current popular exchanges, understand how this information is valuable, what it means, and look at different types of data visualizations used on trading platforms.

Then Luka Ning, a Product Designer and crypto enthusiast will guide us through her research study on crypto exchanges. Luka is curious to see if there are solutions to the current user journey of exchanges, so she has been interviewing investors and traders of all levels and studying the behavior of people who are utilizing different platforms. She wants to see if there are ways to make the information clearer, more accessible and easier to understand. The new opportunity could be, but is not limited to a new data visualization or new tools built on top of the exchanges.

Star Wang
Software Engineer at Airbnb, Cryptocurrency Enthusiast & Community Organizer
Star Wang is a software engineer at Airbnb who's very passionate about blockchain and crypto technology. He organizes the blockchain interest group at Airbnb and has held series of guest speaker sessions and tech talks to educate people about the technology.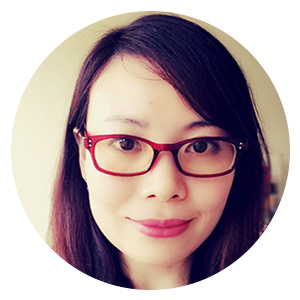 Luka Ning
Product Designer at LinkedIn & Cryptocurrency Enthusiast
Luka is a Product Designer at LinkedIn, an enthusiast about blockchain technology and a passive investor in crypto assets. Prior to LinkedIn, Luka was a Product Designer at SAP Labs, and worked on different types of enterprise software from CRM, ERP, Finance, BI, to design systems across various platforms and touch points.



---


"Designing Information"
with JD Vogt and Raymon Sutedjo-The, Einstein Analytics Team at Salesforce
PRESENTATION WITH SLIDES
Whether you're designing for an exchange or compiling a bunch of information into a graph, you'll need to learn about the process. Learn how to apply Design Thinking to your Analytics projects by following the best practices of the Salesforce Analytics User Experience team. JD will teach you how to create charts and graphs that effectively communicate to your customer, turn numbers into visual and digestible information, and find the best representation for what you are explaining.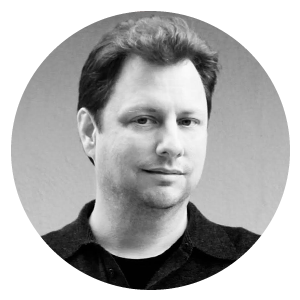 JD Vogt
Senior Director of UX at Salesforce
JD Vogt is a Sr. Director of User Experience at Salesforce where he works on analytics, company-wide UX design patterns, ecosystem design, and information retrieval patterns. He has lead the UX design for Salesforce Lightning (the new interface for Salesforce) co-authored the Salesforce design principles, and was a principle designer for Salesforce's flagship mobile product. He is now working on Salesforce's Einstein Analytics and AI/intelligence patterns. Prior to Salesforce JD worked with clients such as NASA, National Geographic and Jet Blue. JD has a MS in HCI from Carnegie Mellon and a BA in Music Theory/Composition from the University of Wisconsin ~ Eau Claire.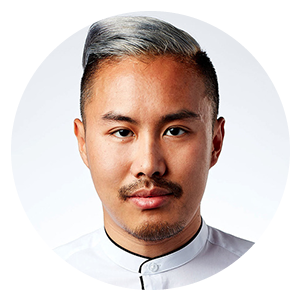 Raymon Sutedjo-The
Lead Product Designer at Salesforce
Raymon is a product designer for for Einstein Analytics at Salesforce. He designs key features which include natural language patterns and product education. In addition to designing for analytics, Raymon crafted experiences for the core Salesforce platform and was one of the main contributors to Salesforce's Lightning Design System.
Prior to Salesforce, Raymon worked with clients such as L'Oreal, Discover Financial Services, and Levi's. He holds a Master's degree in Information Management & Systems from the University of California, Berkeley and a Bachelor's degree in Fine Arts from the School of the Art Institute of Chicago.


---



"Creating Beautiful and Meaningful Visualizations with Big Data"
with Shan He, Senior Data Visualization Engineer at Uber
PRESENTATION WITH SLIDES
In this presentation, we'll get a behind the scenes look at the tools and data visualizations they use at Uber to inform business decisions. Shan will walk us through an overview of the data visualization process with a case study. She'll also show us that you can create beautiful visualizations, but in order for them to be useful, you have to understand the information you are designing.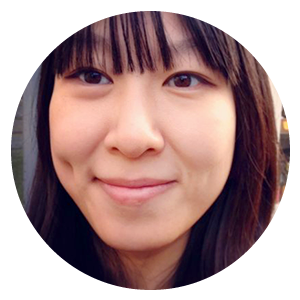 Shan He
Senior Data Visualization Engineer at Uber
Shan is software engineer and data artist at the data visualization team at Uber. She is a designer and coder and the earliest member of the team. At Uber, Shan builds data tools and platforms to make business intelligence easy to access, creates exploratory data visualizations to facilitate data analysis and modeling, and publishes public facing graphics and animations to tell data stories about Uber. Prior to joining Uber, Shan studied at MIT and received a master in design computation while conducting research at the MIT Senseable City Lab as data visualization specialist. Her work was exhibited at Milan Design Week 2013, GoogleIO 2013 and venice biennale 2014.
---
BONUS!
"Beyond Cryptocurrency: Blockchain & Business"
with Brian Behledorf, Executive Director of Hyperledger
PRESENTATION WITH SLIDES
Blockchain is more than just cryptocurrency. It's about the underlying technology that creates trust and adds a layer of credibility and accountability to businesses.
In this presentation, Brian Behlendorf, Executive Director of Hyperledger, will teach us about blockchain technologies for businesses, market opportunities, and we'll examine how designers can play a big part in improving the accessibility and usability of the blockchain.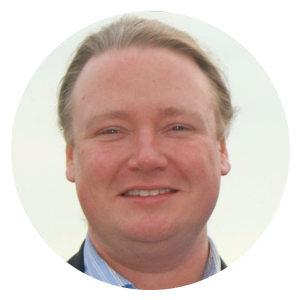 Brian Behelendorf
Executive Director of Hyperledger (Linux Foundation)
Brian Behlendorf is the Executive Director of Hyperledger. Behlendorf was a primary developer of the Apache Web server, the most popular web server software on the Internet, and a founding member of the Apache Software Foundation. He has also served on the board of the Mozilla Foundation since 2003 and the Electronic Frontier Foundation since 2013. He was the founding CTO of CollabNet and CTO of the World Economic Forum. Most recently, Behlendorf was a managing director at Mithril Capital Management LLC, a global technology investment firm.


---



Hosted by:


Salesforce is the world's #1 Customer Relationship Management (CRM) platform. Our cloud-based applications for sales, service, marketing, and more don't require IT experts to set up or manage — simply log in and start connecting to customers in a whole new way. They are currently hiring tons of designers! Apply at https://www.salesforce.com/company/careers/.
Video Production:





Whether you need live video coverage, cinematography or playback of a PowerPoint – Diamond Sonic is ready to help! Visit diamondsonic.com to check out all services.
FAQs


What are my transportation/parking options for getting to and from the event?
There is street parking and nearby garages available in Downtown San Francisco.
How can I contact the organizer with any questions?
Email Andi Galpern at andi@cascadesf.com
What's the refund policy?
All tickets are final sale, non-refundable and available on a first-come-first-serve basis.

*Prices for tickets are subject to change based on content value and availability.
Disclaimer: The information at this event is not intended as financial advice, and is for informational purposes only. Andi Galpern (The Producer) + Cascade SF (The Production Company) is an investor in cryptocurrency and does not provide provide legal, investment, tax, etc advice.