UX OF PLAY: Designing Entertainment Experiences
When and where
Location
TicketMaster 7060 Hollywood Boulevard Hollywood, CA 90028
Refund Policy
Refunds up to 1 day before event
Description
UX of Play -

Designing Entertainment Experiences

LA is the entertainment capital of the world. Come hear from those who connect fans to the entertainment they love." Hear design leaders from gaming, tv & video, and live events discuss the challenges and approaches to infusing delight and joy into finding something to watch, play or attend.

The event will feature the panelist below in a moderated discussion. Then we open up questions, from you, the audience. Refreshments and networking before the event starts with all the panelists.
---
PANELISTS:

Andrew McCombie - Vice President, User Experience Design, DirecTV/AT&T
Andrew McCombie is vice president of User Experience and Product Design at AT&T Mobility & Entertainment. In this role, he is responsible for leading the Experience Design Studio (XDS), an in-house human-centered design studio made up of UX, UI, motion and industrial designers, user researchers, design strategists, prototypers, and digital producers. The studio's mission is to discover, define and build innovative products and engaging experiences that delight our video and broadband customers and transform them from consumers into fans.
Prior to joining AT&T in 2013, he was a senior director of Design Planning and Strategy at Microsoft managing a multi-functional design team within the Strategy, Technology and Innovation Group, translating pioneering technology into innovative customer experiences for Microsoft businesses such as Xbox, Windows and Skype.
Before crossing over into product design, much of Andrew's early career was in marketing communications and brand development for video games. Most notably, he was part of a small team that transformed Xbox from a bold idea into an international brand.
DirecTV | DirecTV/AT&T Careers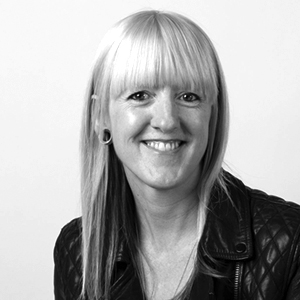 Meghan Scanlon - SVP, Design at Ticketmaster / Live Nation
Meghan Scanlon thrives in making a space within the organization where great design + creative and research can happen. With the team, we create a design-driven culture, helping everyone in the organization understand what that means, and to continually deliver great experiences across all touchpoints of the customer journey. From the first moment a customer interacts with the brand, to the continuing relationship that ensues, my passion is to create a consistent brand experience – how it feels (structure), how it sounds (voice and tone), and how it looks (surface).
A 20-year veteran in the field of design, I have had experience on both agency and client side, with intense specialization in human-centered design, marketing creative design, and applying design thinking to a wide variety of problem spaces.
Ticketmaster | LiveNation | Ticketmaster Blog | Job: Product Designer II | Job: Product Designer II Live Events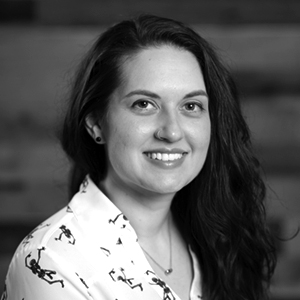 Andrea Abney - UX Director, TV Time
Andrea Abney is Director of User Experience at TV Time, where she leads UX research and design efforts for the TV Time platform. Before switching her focus to TV and movies, she was a games user researcher specializing in mobile games with previous roles at Disney and Scopely. She got her start in the field at UEGroup, a UX consultancy in Silicon Valley, where she gained experience working across a wide range of products and services for high profile clients like IBM and Samsung. Andrea holds a Master's Degree in Human-Computer Interaction from DePaul University.
@AndraConda | Instagram | Current Job Opening at TV Time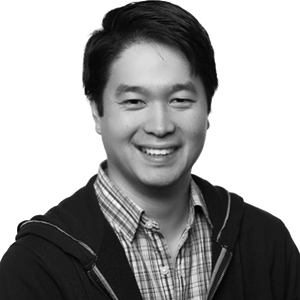 Dan Lee - Senior Director, User Experience at Fandango
Dan Lee is the Senior Director of User Experience at Fandango. He heads up UX strategy for movie ticketing and streaming: Fandango, FandangoNOW, MovieTickets.com, and Flixster. Dan leads an award-winning UX team responsible for 5-star app experiences in the iOS App Store and Google Play. Dan and team also provides UX expertise for smart TVs, streaming devices, and emerging technologies such as voice and messaging.
Prior to Fandango, Dan was a UX Director at Ticketmaster where he modernized live event ticketing tools used by venues, promoters, and sports teams. He is a graduate of the University of Southern California where he earned his MBA. Dan also holds a graduate certificate in the Business of Entertainment from the USC School of Cinematic Arts. He is a guest speaker at USC and UCLA Extension.
Fandango Website | Fandango Now | Dan's Instagram

Celia Hodent - Game UX Consultant, PhD Psychology
Celia Hodent is recognized as a leader in the application of user experience (UX) and cognitive science in the game industry. Celia holds a PhD in psychology and has over ten years of experience in the development of UX strategy and processes in video game studios. Through her work at Ubisoft (e.g. Rainbow 6 franchise), LucasArts (e.g. Star Wars: 1313), and as Director of UX at Epic Games (Fortnite), she has contributed to many projects across multiple platforms, from PC to consoles, mobile, and VR.
Celia is also the founder of the Game UX Summit, advisor for the GDC UX Summit, and author of The Gamer's Brain: How Neuroscience and UX can Impact Video Game Design. She currently works as an independent consultant, helping studios increase the likelihood of their games to be engaging and successful.
@CeliaHodent | Celia Hodent Web/Blog | GameUXSummit 2019 | #GameUX #GameUXSummit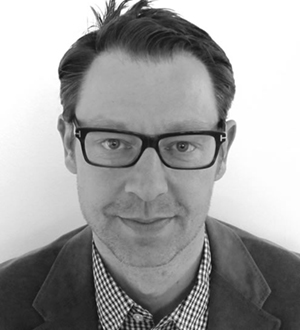 Marc Sasinski - Head of UX Design, Riot Games
Marc Sasinski is passionate about product design and creating immersive experiences. His specialties include UX design, strategy, and management, as well as working with early stage startups to help them create awesome products and services.
He is currently Head of UX at Riot Games in Los Angeles, California. Prior to that, Marc worked at Citrix Online where he managed UX design for a core line of business. Previous experience includes working as a user research and design consultant with clients ranging from startups, to Fortune 500 companies.
Marc holds a Master of Science degree in Human-Computer Interaction with academic distinction and is also an author featured in Rosenfeld Media's UX Zeitgeist. He is currently an advisory board member for UC Irvine's Master of HCI and Design and also does his best design and systems thinking while riding a bicycle.
@Sashimijack | Riot Games Website | Riot Games Jobs

---
VENUE:
TICKETMASTER HEADQUARTERS - HOLLYWOOD
7060 Hollywood Boulevard
Hollywood, CA 90028
Google Maps: https://goo.gl/maps/uEyNbRE4Aqk
---
PARKING
VERY LIMITED Parking is available underground at the Ticketmaster/LiveNation building. Enterance on N. Sycamore Ave. $20+

Public $$ Parking:
7086 Hollywood Parking
1712 El Cerrito Pl, Los Angeles, CA 90028
Hollywood Entertainment Plaza Parking
1638N N La Brea Ave, Los Angeles, CA 90028
(Quick right into alley before you get to Sunset Blvd at Y junction off of La Brea)

$15 Parking
1670 N Sycamore Ave, Los Angeles, CA 90028
Public Street Metered Parking on:
Hawathorne Ave
Hollywood Blvd.
Sycamore Ave.
Lanewood Ave.
Orange Ave.
Mall across the street (CVS) at your own risk

---
PARTNERS:
TICKETMASTER HOLLYWOOD


Remember the last time you cheered so hard you lost your voice? Stood speechless after witnessing greatness? Or saw your favorite band play a triple encore? We do. And it's why we do what we do.
Those amazing, unforgettable, magical moments that are never the same from one night to the next —it's Ticketmaster's mission to make that connection between fans and the artists, teams and performers they love.
Visit us: TicketMaster Web Twitter Facebook Ticketmaster BLOG
ADOBE AND ADOBE CREATIVE JAM LA 2019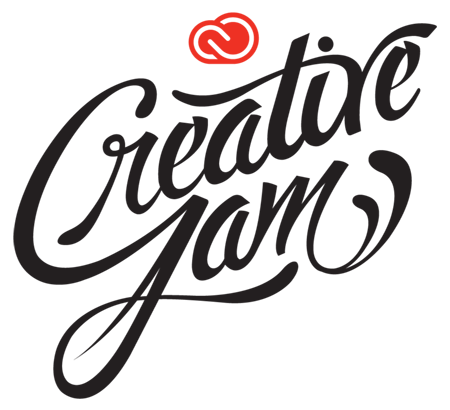 Please join us for a Creative Jam focused on UX Design, an inspiring two-part design experience that demonstrates and celebrates creativity
UX Design talks and witness a competition! Audience votes!
The Adobe Creative Cloud team will host the Creative Jam presentations. This one-hour design showcase highlights the work of 3 creative leaders. At the same time, in the next room, hand-picked Designers will be competing in the Creative Jam tournament, a 3-hour design charrette showdown. Participants will be using Adobe XD. RSVP HERE #CREATIVEJAM
OPTIMAL WORKSHOP

Visit us: OptimalWorkshop Web Twitter Facebook LinkedIn
BENTLEY UNIVERSITY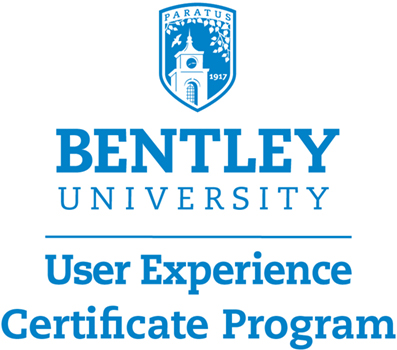 Bentley UX Certificate Program - Available In-Person or Online
Bentley University's User Experience Certificate program is one of the oldest and most respected programs of its kind in the country. The program is designed for working professionals, with maximum flexibility to fit your busy schedule. Certificate program participants join a global network of UX professionals.
Building a solid foundation in behavioral design, user experience research and design, and project management, this certificate helps participants improve the performance of their product designs while enhancing their competitive positioning. Each class contributes to one or more pieces in your UX portfolio.
To learn more: https://www.bentley.edu/centers/ux-education/ux-certificate
Shannon Shea, Program Manager, sshea@bentley.edu 781-891-3167
PURITY ORGANIC
When nature meets nurture, something delicious happens. Certified organic juice, tea, and coconut water. With a mission to create more demand for organic produce – with no GMO's – the first Purity Organic drink was born when we pressed 100% Apple Juice in 2003. We've continued to bottle certified organic ingredients to offer a variety of Juices, Teas, Coconut Water, and Superjuices blended from fruits, roots, veggies, and spice. We support ORGANIC growing practices by pledging to source only certified ORGANIC ingredients for our beverages. Our ingredients are the source of our great tasting juices, teas, and coconut waters. Just open a bottle and taste for yourself. https://purityorganic.com | @PurityOrganic

---
SCHEDULE
6:30 — Check-in, Network, Refreshments
7:00 — Business, Sponsors, Community
7:30 — Moderated Panel
8:45 — Audience Q&A
9:25 — Raffle!
---
RAFFLE
Lots of Amazing stuff!
---
SOCIAL MEDIA
EVENT HASHTAG — #UXofPlay
@ShashimiJack - Marc Sasinkski

@AndraConda - Andrea Abney
@CeliaHodent - Celia Hodent
@ThisDanLife - Dan Lee Instagram
Andrew McCombie (Follow on LinkedIn)
Meghan Scanlon (Follow on LinkedIn)
#GameUX

#UX #UI #DESIGN #USEREXPERIENCE
#UXEntertainment
#CREATIVEJAM
---
CODE OF CONDUCT FOR GUESTS, VOLUNTEERS, LEADERSHIP AND OFFICERS
By purchasing a ticket for this event, you AGREE to adhere to the UXPALA's Code of Conduct which you can find here along with a confidential reporting form:
https://uxpala.org/about/code-of-conduct/