Description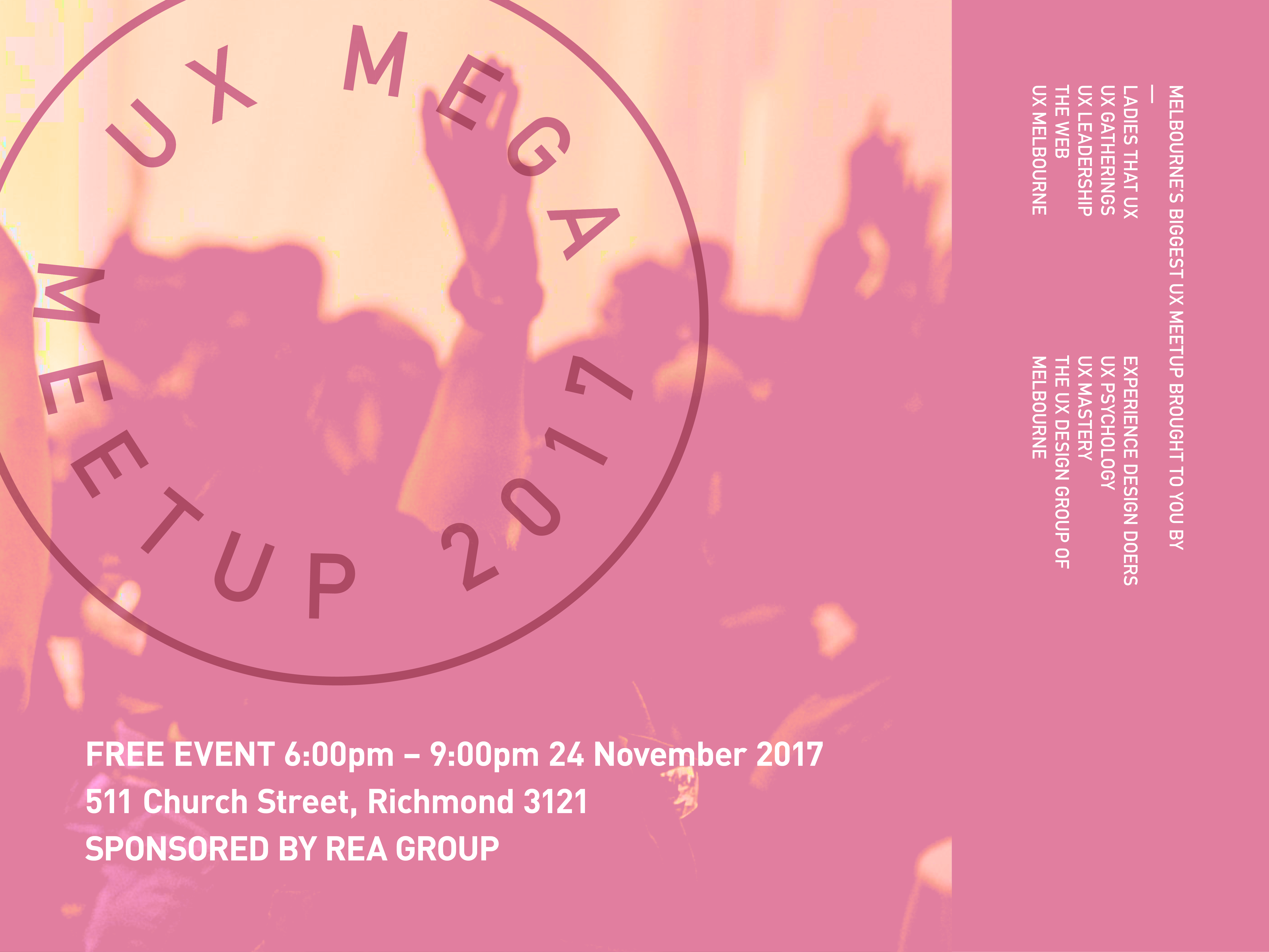 2017 is coming to a close and the UX community events in Melbourne thought it was time again for our UX Mega Meetup!
Whether you've been busy getting into the industry, honing your skills, or grinding away at those stakeholders we're inviting you to come share a drink and a story with your colleagues to celebrate and reflect on the year that's been and the year ahead.
Sponsors
Thank you REA Group for hosting this years Mega Meetup at your wonderful HQ as well as putting on food and drinks!
Code of Conduct
The UX Mega Meetup has a Code of Conduct that all organisers, sponsors and guest must adhere to. Please take the time to read our Code of Conduct so everyone can enjoy a harassment free event experience.
Venue Details
All gender accessible bathrooms
Accessible by mobility devices