UX Fundamentals Made Easy Part Three: Intro to Solving User's Problems

Tuesday, February 18, 2020 from 6:30 PM to 8:30 PM (CST)
Event Details
What is this course about?
You as the creator of your app or design have mere seconds to connect with users who visit your website or potential employers who view your work. Getting the user experience right can literally make or break your app. 
This introductory UX series will lay down the foundations of design thinking so that anyone can start thinking like a designer and create intuitive apps. You don't have to a creative or be a designer already to benefit from this course. 
We will teach you how to use research to build a user-centric design because it should never be the user's fault if they don't "get" what your app does. This course will teach you how to get inside the user's mind so you can begin solving their problems and make well-informed data-driven design decisions. Empathy is key.
Who is this course for?
Software engineers who are looking for a design and user experience framework to help them build better intuitive apps

People interested in learning about UX/UI design principles

Managers and engineers who work closely with design teams and want to ask better questions and understand their designer's choices

Anyone who wants to learn about UX!
What will you be learning
February 4th: Intro to UX Design and the Basic UX Design Process
What is UX Design?

What is the difference between UX and UI design and product design?

What are the basic steps of the UX design process? 
 RSVP here for Part One -> https://ux-part-one-design-process.eventbrite.com
February 11th: Intro to User Research
Why is it so important?

When do you use User Research?

How do you perform User Research?
 RSVP here for Part Two:  -> https://ux-part-two-research.eventbrite.com
February 18th: Intro to Solving User's Problems With Design Theory
Elements of design such as line, shape, texture, color, etc

Principles of design such as balance, proximity, alignment, etc

Color theory

Steps of the design process

Common design software and systems
February 25th: Intro to Prototyping and Usability Testing
Create an interactive prototype from high-fidelity mockup

What is a prototype

Methods of usability testing
RSVP here for Part Four: https://ux-part-four-prototyping-testing.eventbrite.com
Structure of the class
6:30 - 6:45 Arrival
6:45 - 7:45 Lecture and Q&A
8:00 - 8:30 Farewells and 1x1 questions
Requirements
Willingness to learn! Laptops are encouraged if you want to take notes and follow along. Homework will be assigned but not required.
Want to become a software engineer? Click HERE.
 About the instructor
Jordan Reese has always been fascinated by human behavior and design thinking, so she studied Psychology and Art & Design at the University of Michigan. Upon graduation, she became a research fellow at the University of California, Santa Barbara, where she and her lab members developed a digital mindfulness-based attention-training program for high school students. The program was funded by the U.S. Department of Education and is now being piloted by schools across the country. During her fellowship, Jordan fell in love with UX/UI design and learned everything she possibly could about the process, eventually becoming the team's in-house designer. She now lives in Austin, Texas and is a UX/UI designer for the video game company EA. She stays up to speed on current psychological research by organizing a monthly meetup of mental health-focused researchers and designers in Austin.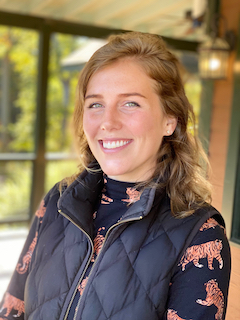 About our Sponsor
Galvanize is the premiere dynamic learning community for technology. With campuses located in booming technology sectors throughout the country, Galvanize provides a community for each the following:
Education - part-time and full-time training in web development, data science, and data engineering

Workspace - whether you're a freelancer, startup, or established business, we provide beautiful spaces with a community dedicated to supporting your company's growth

Networking - events in the tech industry happen constantly in our campuses, ranging from popular Meetups to multi-day international conferences
To learn more about Galvanize, visit galvanize.com.
When & Where

Galvanize
119 Nueces Street
Austin, TX 78701


Tuesday, February 18, 2020 from 6:30 PM to 8:30 PM (CST)
Add to my calendar
Organizer
https://www.galvanize.com