UX DESIGN SPRINT is our exclusive process by which we define & scope the product requirements and then detail design the application
About this event
I've talked to over 25 startups in the past 12 months. There are four common weak points I've traced in most of them:
1. Can't design great experiences —> AND copy-pasting competitors
2. UX debt from the start
3. Don't have the right team
4. Lack a systematic process to produce great design FAST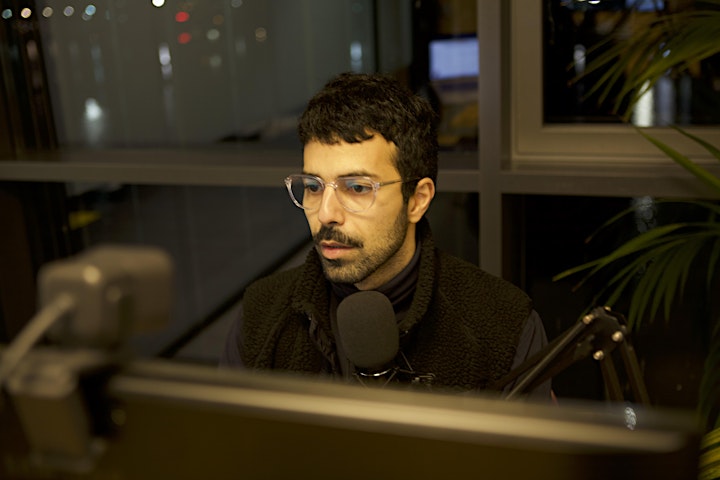 In this talk,
- I break down for you what you can do for each point.
- I present to you many use cases and examples of how we address these issues for our clients
This is a systematic process that aims to marry speed with quality
And at the end of the talk, we'll have a long Q/A and exchange thoughts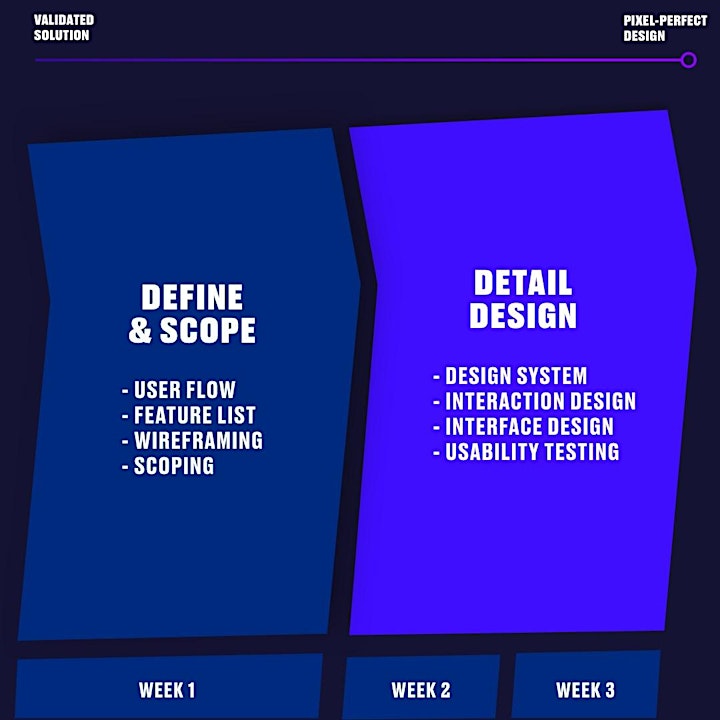 Read more about the process 👉 Read it here
Week 1: Define. Scope. Wireframe
In this phase, we'd
✅ create the user flow of the most pressing user stories
✅ define the app pages and functionalities for each
✅ Wireframe each page and create a low-fidelity prototype
✅ Finalize the scope of Minimum Viable Product (MVP)
Week 2: Design System & Interface Design
✅ Create the Design System
✅ Design for the interactive elements
✅ Design the user interface
Week 3: Interface Design & Usability Testing
✅ Design the user interface
✅ Conduct Usability Testing
✅ Finalize and hand over
About the Facilitator: Behrad Mirafshar
Behrad is a highly experienced UX designer and an active voice in the field of Sustainability, Innovation and Design Thinking. He studied the latter in Sweden and in 2012, moved to Berlin.
Behrad has over 11 years of experience designing digital products. He grew his professional career in the Berlin startup scene and He's been part of two founding teams — grover.com and Kenjo.io
Connect with him on LinkedIn
About Bonanza Design
We are an innovation powerhouse that assists businesses to overcome their most complex growth and design challenges and innovate further -- at an unprecedented pace. We help companies at all stages to:
✔ Accelerate through the digital transformation phase
✔ Define their customer experience strategies
✔ Design applications that matter
✔ Innovate at a faster pace
✔ Move towards a sustainable future
By signing up for this event, you agree to be included in our email newsletter list. You can opt-out at any time.
Organizer of UX DESIGN: Design Pixel-Perfect Applications in Just 3 Weeks
At Bonanza Design, your innovation powerhouse, we help organizations such as Siemens, Zalando, and Wefox find their differentiation point by identifying the most pressing needs of their customers.
.
We hold periodic events for the public and companies to share how we solve problems using different techniques including design thinking and sprint, service design, etc. What you get is how we solve problems.
.
.
.
(Abbas) Behrad Mirafshar
Managing Director and Partner
Email: behrad@bonanza.design
LinkedIn: https://www.linkedin.com/in/behradmirafshar/
Instagram: https://www.instagram.com/bonanzadesign/