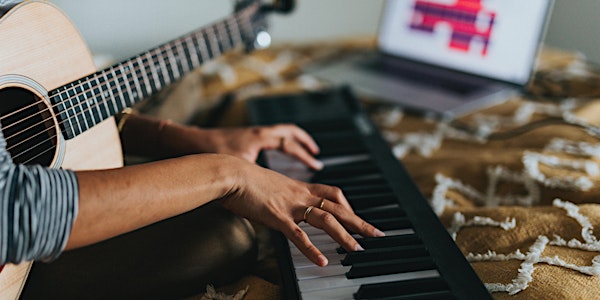 Using Your Unique: Virtual Songwriting Workshops
A free four-week, online songwriting workshop hosted by Dear Soul Music Co.
About this event
Dear Soul Music Co. Presents the Using Your Unique: Virtual Songwriting Workshop. Using Your Unique is sponsored by ASC Culture Blocks, a community partnership funded by Mecklenburg County. This online edition is a four-week workshop for songwriters at all levels via ZOOM with instruction by singer-songwriter, Arsena Schroeder.
Registration is free and required via Eventbrite.
Join us for four consecutive weeks
November 9-30 | Tuesdays at 5:30pm
Week 1: Intro to Songwriting: Finding Your Unique
Week 2: Songwriting Components + Structure
Week 3: Copyright, Distribution, & Performance Rights Organizations
Week 4: Class Presentations
These workshops are interactive and collaborative with breakout room capabilities for co-writing!
Questions, contact Arsena Schroeder at info@dearsoulmusic.co