Location
Google Community Space
188 The Embarcadero
San Francisco, CA 94105
Description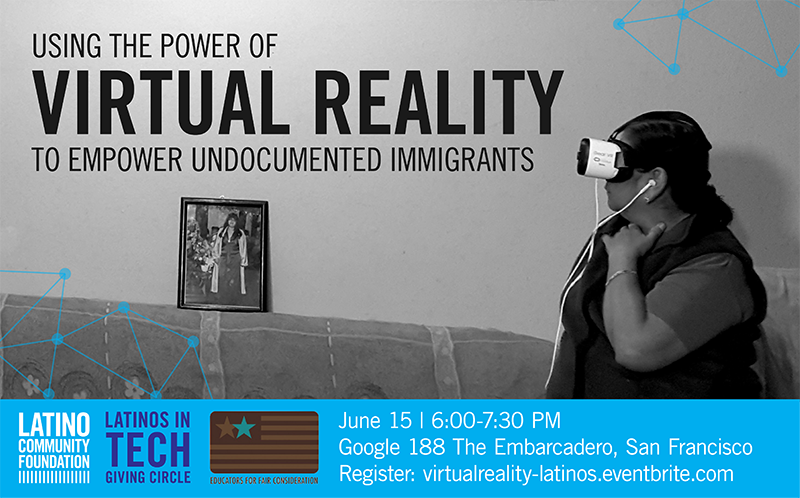 Join the Latino Community Foundation's Latinos in Tech Giving Circle and Educators for Fair Consideration for a discussion on how undocumented immigrants can benefit from the rise of immersive media. Virtual reality has the great potential to improve the ways undocumented immigrants connect with their loved ones abroad. Alvaro Morales from Family Reunions Project ("FRP") will talk about how the FRP is mixing VR and storytelling to highlight the cruelty of family separation while enabling undocumented immigrants to transport across physical borders.
Family Reunions Project is one of the first grantees of E4FC's Fund for Undocumented Social Entrepreneurs (FUSE) Kathy Gin from E4FC will give a brief introduction to FUSE and talk about E4FC's work to expand entrepreneurship opportunities for undocumented young people.
You don't want to miss out on this fascinating conversation!
Address: Google Community Space | 188 The Embarcadero (on the corner of Howard and Steuart Streets)
Date & Time: Thursday, June 15th, 2017 | 6:00pm - 7:30pm