Using the ACT Matrix with Trauma: March 23, 2018

Friday, March 23, 2018 at 8:45 AM (PDT)
Event Details
Using the ACT Matrix with Trauma
March 23, 2018 from 8:45 a.m. - 4:30 p.m.
This workshop will show how the ACT Matrix simplifies Acceptance and Commitment Training and Therapy for working with trauma. Participants will learn a rapid and effective way of helping people change their relationships with trauma memories to make room for increased valued living.
The ACT Matrix is a highly collaborative diagram that profoundly changes how a clinician relates to a client's trauma memories. Rather than focusing on the content of the trauma, client and clinician focus on changing the pattern of having the trauma memory in daily life. Often, it is not necessary for the clinician to hear the trauma story at all. This greatly reduces the chances of a clinician becoming burned out due to witnessing hundreds of trauma stories over a career.
The ACT Matrix is also inherently non-judgmental. Thus, even if they have feelings of guilt and shame related to the trauma, clients feel respected and "heard" while participating in a strong acceptance and commitment process.
---
AUDIENCE
This workshop is intended for mental health professionals (psychologists, psychiatrists, social workers, etc.) who work with people who have a troubling trauma history.
---
INSTRUCTIONAL LEVEL
This workshop is intended for those with introductory knowledge of ACT to those with intermediate experience.
---
REGISTRATION
Registration is online. The workshop will serve refreshments and coffee at the start of the workshop. We try to keep the tuition low so everyone who wants to can attend. Let us know if being able to pay the fee serves as a barrier to your attendance.
---
SCHEDULE 
8:15am - Registration begins 
8:45am - Workshop begins
10:00am - 15 minute break
12:00pm - 75 minute break for lunch
1:15pm - Workshop resumes
3:00pm - 15 minute break
4:30pm - Workshop ends
---
CE CREDITS
Total CE Credits: 6
---
LEARNING OBJECTIVES
1. Participants will be able to demonstrate how to show the ACT Matrix to others.
2. Participants will be able to demonstrate the matrix as a diagram for functional contextualism.
3. Participants will be able to demonstrate some basic Relational Frame Theory relevant to clinical practice and training.
4. Participants will be able to invite others to do simple discrimination tasks using the ACT Matrix.
5. Participants will be able to demonstrate a simple intervention for in vivo defusion work with trauma memories.
6. Participants will be able to demonstrate a simple "Acceptance and Commitment" game for use with trauma memories.
7. Participants will be able to demonstrate basic Verbal Aikido.

---
ABOUT THE PRESENTERS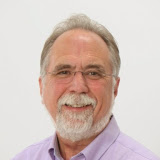 Kevin L. Polk, Ph.D. Clinical Psychologist Dr. Polk has 27 years of experience as a Veterans Affairs psychologist working with trauma. He has now retired from the VA. During his VA years he helped create an intensive PTSD program that evolved into an ACT program for trauma. This lead to the creation of the ACT Matrix as a simplification of ACT. Across individuals and group, Dr. Polk has treated close to 5,000 people with significant trauma memories.
In 2014, he and his colleagues published The ACT Matrix: A new approach to building psychological flexibility across settings and populations.
In 2016, he and his colleagues published The Essential Guide to the ACT Matrix: A step-by-step approach to using the ACT Matrix Model in clinical practice.
Dr. Polk also created the ProSocial Matrix that is used in ProSocial training of organizations around the world.
Dr. Polk is happily married with three wonderful children. He loves doing handyman and improvements around the home, and he is known to create some woodworking projects.

---
WORKSHOP LOCATION
Taborspace
Annex
5441 SE Belmont St
Portland, OR 97215
---
SPONSORED BY: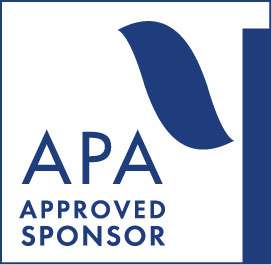 Portland Psychotherapy is approved by the American Psychological Association (APA) to sponsor continuing education for psychologists. Portland Psychotherapy maintains responsibility for all programs and content. 
Refund/cancellation policy:
We charge a $15 administration fee for cancellations made more than one week before the training event. For cancellations within one week of the training event, we will refund 50% of the tuition. Alternately, participants may elect to apply 100% of their tuition to a future training event. No refunds will be given after training events.
Special Accommodations :
Please contact us if you need accommodations to enable you to fully participate in the workshop. We will work with you and do our best to find a way to ensure your participation.
When & Where

Taborspace
Annex
5441 SE Belmont St
Portland, OR 97215


Friday, March 23, 2018 at 8:45 AM (PDT)
Add to my calendar
Organizer
Classes and workshops for professional training at Portland Psychotherapy Clinic, Research, & Training Center