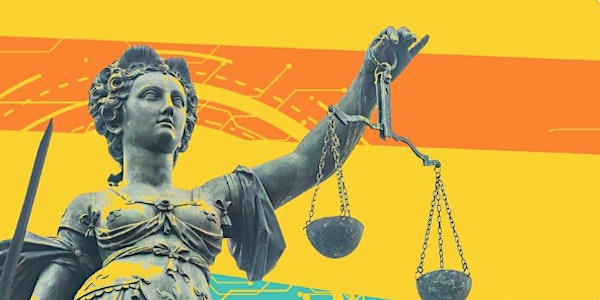 Using Tech For Good: A New Generation of Civic-Minded Technologists
When and where
Location
Georgetown University 3700 O Street Northwest Washington, DC 20057
Description
Note: This event is at capacity - please register to join the wait list in case additional space opens up. If space doesn't become available, the event will be livestreamed on Georgetown University's Facebook page.
Understanding technology and its implications is essential to creating a more just and equitable future. How do we ensure the public is better served by the design and implementation of policies and services which anticipate the implications of technology? How can we include the next generation of computer scientists, information architects, engineers, data scientists, and designers in policymaking and public service?
The Public Interest Technology University Network, a partnership that unites 21 colleges and universities, is working to address these very issues by building the nascent field of public interest technology and growing a new generation of civic-minded technologists.
Join us for the first annual convening of the Public Interest Tech University Network to find out more on how the network of partners from higher education, philanthropy, and public policy is building the public interest technology sector; hear from leaders and cultural luminaries on addressing the systemic inequality; and discover how you can use a career as a technologist for good.
Programming will be held in the Lohrfink Auditorium in Georgetown's Rafik B. Hariri Building, 37th and O St., NW, Washington, DC.
Attendees are also invited to join us at the convening's closing reception on the Leavey Center Terrace.
Please RSVP below to the programming and reception if you plan to attend both.
EVENT SCHEDULE:
Opening of Public Session and Welcome Keynote: 1:00-1:30pm
Keynote Panel - Technology, Race, and Our Future: 1:30-2:30pm
How are new technologies exacerbating systemic inequities? What can we do to address this and what is the role of storytelling in understanding and addressing these challenges? Panelists will explore these and other questions around how technology could impact the future of racial, social, and economic justice.
Panelists will include:
Ava DuVernay, Filmmaker

Latanya Sweeney, Professor, Harvard University

Darren Walker, President, Ford Foundation

Moderator: Alvaro Bedoya, Director, Center on Privacy and Technology, Georgetown Law Center
Announcement of Year 1 Grantees: 2:30-3:00pm
Break: 3:00-3:15pm
Bipartisan Tech Policy Conversation: 3:15-4:15pm
We'll discuss the transformative potential of technical expertise in federal policymaking and how policymakers are working with to tackle major issues at the intersection of technology and society.
Panelists will include:
Noah Joshua Phillips, Commissioner, Federal Trade Commission

Geoffrey Starks, Commissioner, Federal Communications Commission

Moderator: Manoush Zomorodi, Journalist
Closing Remarks: 4:15-4:30
Workshop Options: 4:30-5:30
Interested in learning more about public interest technology? Join us for one of two workshops:
How to Build Multidisciplinary Programs at Your Academic Institution: A workshop featuring academic pioneers in public interest technology.

How to Build a Career Using Your Technical Expertise for Good: A workshop featuring students and alumni from leading public interest tech universities.
Closing Reception: 5:30-7:30pm
Join us as we raise a glass and meet and mingle with other technologists and partners.