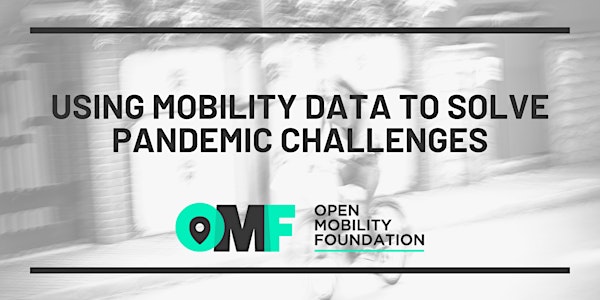 Using Mobility Data to Solve Pandemic Challenges
Learn how cities & private sector companies are working together to address challenges in urban mobility brought on by coronavirus pandemic
About this event
Join the Open Mobility Foundation (OMF) for an hour-long webinar to discuss how cities and private sector companies are leveraging the Mobility Data Specification (MDS) to address pandemic challenges.
It's been more than six months since the coronavirus changed our world. Learn from OMF members about how mobility data can be used to provide equitable transportation options, adapt policies to the evolving needs of communities, and address the rising need for contactless delivery. Speakers will include:
--
MDS is a digital tool that helps cities to better manage transportation in the public right of way. MDS standardizes communication and data-sharing between cities and private mobility providers, such as e-scooter and bikeshare companies. At its core, MDS is a set of Application Programming Interfaces (APIs), which allow data to flow between cities and providers.
Have specific questions about using mobility data to solve pandemic challenges? Share them when you sign up or during the event and we'll answer them during the Q&A portion.