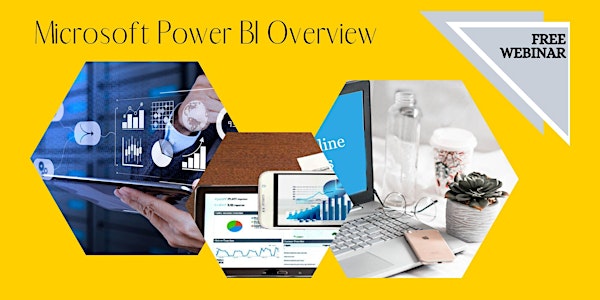 Using Microsoft Power BI to develop Reports(Free Webinar)
Learn to use Microsoft Power BI to develop reports.
About this event
Power BI is a suite of business analytics tools used by businesses for analyzing data and sharing insights. Power BI dashboards provide a 360-degree view for business users with their most important metrics in one place, updated in real-time, and available on all devices.
In this session, you will learn to use Microsoft Power BI (Business Intelligence) to develop reports. This is an introductory overview of Power BI to get you started.
RESOURCES:
Link to download Microsoft Power BI (FREE) Desktop version.
Sample Data File: SuperStoreUS-2015.xlxs