Description
Learn how to use marketing automation to attract all-star agents, educate them efficiently, and engage them long-term
Agents are the most important component of an insurance business transaction. But oftentimes, they aren't given the tools they need to succeed. Large number of agents leave their carriers to pursue opportunities outside the industry. Most last less than three years at the same carrier. And a third leave within three months. What could be going wrong?
Often, these low retention rates can be attributed, at least in part, to poorly designed onboarding strategies that fail to fully engage agents in the beginning, or set them up for success in the future. Agents are craving better customer management tools, more guidance from carrier regarding values and appetite, stronger customer journeys, and automated mechanisms to make touchpoints with policyholders more personalized and streamlined.
We invite you to join Centric for a private event on Thursday, November 30 at Boston's District Hall, where you will learn from industry experts how to enhance your agent onboarding and engagement strategies, boost agency retention, and improve your bottom line.

Event Timeline:
5 to 5:30 p.m. – Registration/networking
5:30 p.m. to 7:30 p.m. – Panel & Presentation
7:30 p.m. to 8 p.m. – Networking Reception with refreshments

More Details:
Our insurance and marketing automation experts will discuss the challenges insurance companies face regarding onboarding and engagement, explain the benefits of using a marketing automation platform to solve these challenges, and how automation can be used to keep agents engaged long-term.
You will see marketing automation in action as we present a real-life campaign aimed at educating agents on carrier offerings, appetite, and target audience. Throughout the event, you will also see best practices for using marketing automation for ongoing agent engagement, including what not to do as you begin using your platform.
In addition, please join us for a casual reception after the event, where you will have the opportunity to enjoy refreshments and network with your peers.
Presentation Agenda
Introductions
Panel Discussion: Challenges Facing the Insurance Industry
Introduction to Marketing Automation
Marketing Automation Demo
Impact of Marketing Automation on Your Business
Open Discussion / Questions


About the Panelists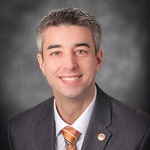 Ryan Dawson is a Personal and Commercial insurance marketing professional with 12 years of experience, in both agency and carrier settings. Ryan has a background in both sales and management, and approaches insurance and insurance marketing with passion and big-picture thinking. Ryan is a team player with a flair for ideas, and a natural at networking, expert at initiating and building strategic plans and developing long-term partnerships.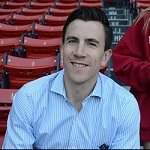 Dan Findley has been in the insurance industry for over 4 years working exclusively with theAndover Companies. Dan joined the Andover Companies in Underwriting after graduating from Bowdoin College in 2013. After spending a year working with both Personal and Commercial Lines underwriting, he entered the Field Department at Andover. Dan has earned both my CPCU and Are designations in 2016. One of Dan's primary job functions is working with Central and Western Massachusetts agencies to optimize their books of business with Andover. A critical responsibility of the job is to determine growth opportunities for the Company within Massachusetts, and onboarding new agency appointments as a result. Properly training and on-boarding agencies to the Andover platform proves to be both a major challenge and a major opportunity for growing a successful book of business with an independent agent.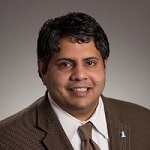 Sham Sogal is a results-driven, proactive, experienced sales management professional with more than 18 years of experience in insurance and financial product sales. During his extensive career with a large carrier, he's worked with small, medium and large agencies focused on growth and profitability. He has expertise in agent onboarding and engagement, along with recruiting, training and team building. He lives with his wife and two children in Columbus, Ohio and is a suffering lifelong Cleveland Browns fan.
About the Speakers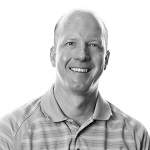 Chad Caldwell leads Centric's National Insurance Practice. He has responsibility for more than 40 active projects across the P&C and life insurance industries. For the last decade, Chad has served as an advisory consultant to business and technology executives at several of the nation's most successful insurance companies.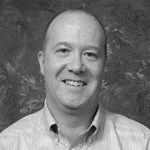 Sean Sweeney is Centric Boston's Insurance Practice Lead. He has more than 30 years of experience in the Property and Casualty (P&C) insurance industry with key technology roles at Travelers Insurance, The Hartford, and Hanover Insurance. Prior to joining Centric, Sean was the CIO at MiddleOak, providing application development support and IT strategy to his business partners.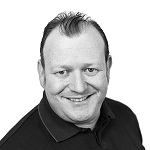 Michael McNeal has more than 25 years success in marketing, product development, and project and program management. His experience includes leading teams in marketing, technology, and development efforts. At Centric, he is focused on marketing operations (MOPS) and marketing automation, including solutions and thought leadership in the marketing technology space. In previous marketing roles with Toyota, Microsoft, T-Mobile, and Expedia, he led efforts in digital, e-commerce, loyalty, social, and direct marketing focused on B2C.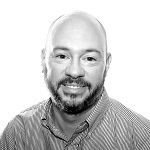 Craig Kelker is a Solution Architect with Centric's Indianapolis office. Craig specializes in Customer Relationship Management, Digital Marketing, and SaaS integrations. Over the past 6 years, Craig has completed dozens of Salesforce Marketing Cloud projects and integrations within the banking, financial services, consulting, and retail industries.