A curated selection of the most useful InDesign scripts from the thousands that are available.
About this Event
3:45-4:00 pm Pre-Presentation Networking
4:00-5:45 pm Presentation
For most of us, InDesign is our go-to app for creativity. It's such a powerhouse of design and yet we are all guilty of sometimes spending too much time on some tasks when a simple script would help us. In this session, graphic designer and author of How Do I Do That In InDesign, Dave Clayton, will walk through some of his favorite scripts that, when used together, help you become more creative in your work. Together we'll look at where to find cool scripts, simple installation and application.
This is a session suitable for beginners and intermediate users, if you've never used scripts before, then this is a great introduction for you, if you have, then you may learn some new ones. Dave recently taught a short session on scripts for Adobe Max 2020 and in this session we'll expand on that with some new, creative scripts.
A PDF of the above info will be made available for all attendees.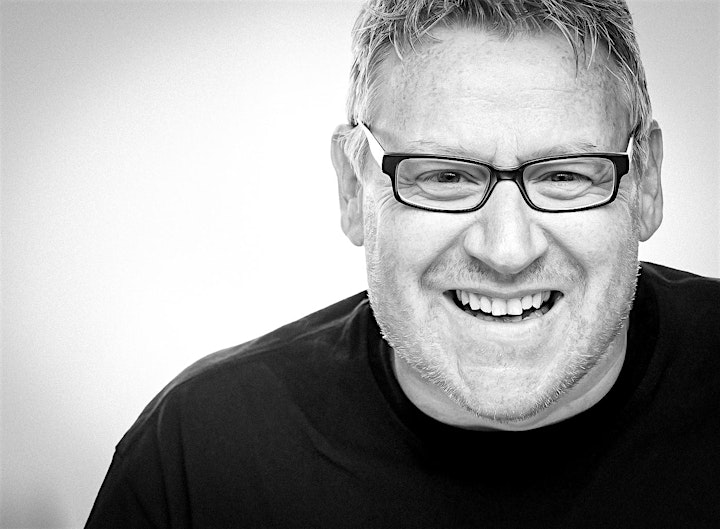 About the Presenter
Dave Clayton is a UK-based graphic designer and creative specialist with over 30 years of design and marketing experience. With a great passion for all things design, Dave particularly loves working in InDesign, Photoshop, and Illustrator. Dave is also the author of How Do I Do That in InDesign, part of the successful series of "How Do I…" books by Scott Kelby. Dave's main day to day role is Training and Community Manager for Astute Graphics, creators of professional plugins for Adobe Illustrator.
Dave is also a KelbyOne instructor with six design classes on their platform as well as being a Photoshop World Instructor for four years, teaching graphic design and InDesign in particular. He also writes a regular feature called "Photoshop for Designers" for KelbyOne's Photoshop User magazine. Additionally, Dave is the co-host of the popular photography and design podcast, He Shoots, He Draws. Dave is also an Adobe MAX instructor and can be often found at various international graphic design conferences learning, networking, and teaching.
Free Raffles
Yes, we will still have raffles. And, for as long as we are able to do it, they're free. You must attend the presentation to be eligible. Most prizes will be delivered electronically. The Los Angeles InDesign User Group is a registered 501(c)(3) not-for-profit organization. Contributions are tax-deductible to the extent that the law allows.