Description
Science is progressing to the point that we no longer have to rely on our naked eye to 'see' how a building impacts us and the environment. There are tools that we use to measure performance, but sometimes seeing the impact of a building speaks more than numbers.
Biometrics is the measurement and statistical analysis of people's physical and behavioral characteristics. Why not apply this same logic to a building? By using biometric tools such as eye-tracking software and heat maps, we can 'see' the effects of a building.

This lecture reviews some of the biometric tools, frequently used in advertising and web design today, that also can help us better understand our architectural experience.
This presentation will be led by Ann Sussman, a writer known for her research into how buildings influence behavior. Learn more about Ann at her website here.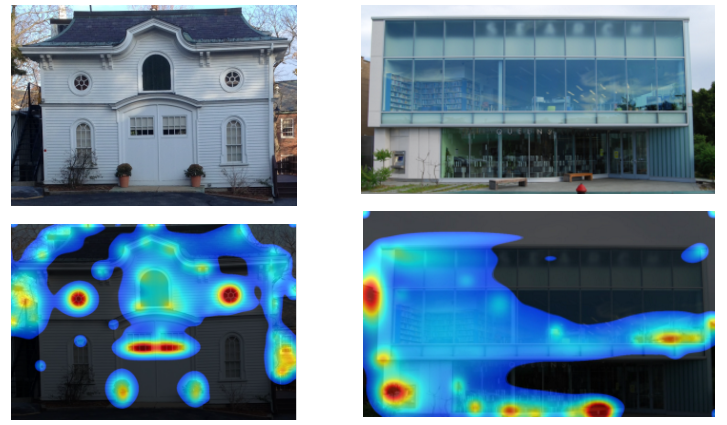 Photos above: Heat maps glow reddest where we look most; where our brain unconsciously focuses on first and foremost; note how the old carriage house suggests a face - and the new library does nothing of the sort! This it turns out is hugely significant for a social species like us.