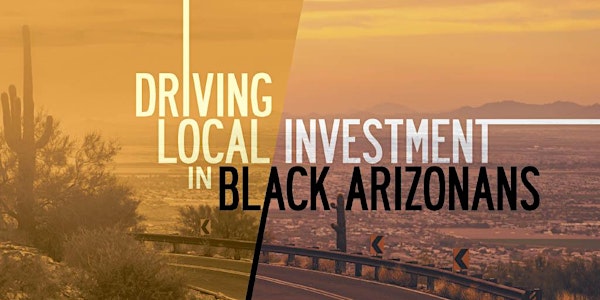 Using Data to Identify the Priorities of the Black Community in Arizona
We need your help to identify the action agenda that will improve the lives of Black Arizonans. Join our Community Conversation!
About this event
The State of Black Arizona (SBAZ) is partnering with the Center for the Future of Arizona, the Arizona Center for Economic Progress, and Greater Phoenix Economic Council in order to use data to identify the challenges facing the African American community in Arizona. This will result in an action agenda that will be brought to local leaders in the Volume V publication titled "Driving Local Investment in Black Arizonans" to help prioritize these issues and to track progress over time. There will be:
An overview of data covering key topics of Education, Economy, Infrastructure, Healthcare, and Civic Participation as vetted by a diverse Steering Committee
A dialogue about the priorities of Black Arizonans
Early results of a community survey that will further validate the input received and integrate it into the Volume V report
Please attend this Community Conversation and make your voice heard! Visit here to participate in a survey to help identify priorities for Arizona's leaders. Your input will help determine the action agenda for improving the lives of Black Arizonans!
Center for the Future of Arizona
The State of Black Arizona would like to thank the steering committee, our sponsors, and supporters for their support of this publication. Our sponsors include: ASU Foundation, Arizona Community Foundation and Vitalyst Health Foundation. Our bronze sponsors are: Arizona Public Service, Maricopa Community College District and Salt River Project and our supporting sponsor Mass Mutual.