Description
USING BREADTH AND OTHER INDICATORS TO FORECAST THE STOCK MARKET
Tom McClellan has been editor of The McClellan Market Report since 1995, and is ranked among the best market timers according to Timer Digest. During this presentation, McClellan will share some of the tools he has employed and perfected over the years to help him know the market's moves ahead of time, and also to recognize instances when the market is going off-track. He will also show why stock investors should be optimistic into 2018 but then worried about what comes after.

YOU WILL LEARN:
1.What market breadth indicators are and which ones are important

2.The real drivers of the movements of stock prices

3. What the next 10 years may hold for stock investors
discussed by: Tom McClellan, Editor, The McClellan Market Report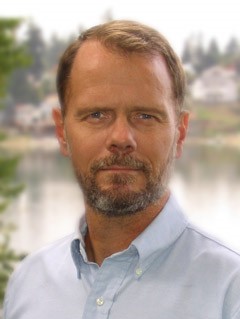 Tom McClellan is a 1982 graduate of the U.S. Military Academy at West Point. He served 11 years as an Army helicopter pilot before exiting that path to pursue a career as a stock market analyst.

He works with his father Sherman McClellan, who in 1969 co-created the McClellan Oscillator and McClellan Summation Index along with his late wife, and Tom's mother, Marian McClellan.

McClellan has been recognized by Timer Digest as the #1 long-term stock market timer for 2011 and 2012, and as the #1 gold timer for 2015.
SCHEDULE
8:30 AM - Registration / Social / Book Swap

9:00 AM - First Presentation
10:30 - Second Presentation

11:30 AM - Q & A
More Information
Students under 25(with ID) Free. (No registration required, show ID at Registration Desk)

No refreshments provided. Refreshments available for purchase at the AMC counter.

An investment book will be raffled off during the meeting.

Visit our book swap table before the meeting; bring a book, take a book!
Click on following links for detailed venu information.