Faria Education Group and NWEA are partnering together for a dynamic virtual event to look at curriculum data and student growth results.
About this Event
Faria Education Group and NWEA are excited to partner together for a dynamic virtual event to look at curriculum data and student growth results. Join us to explore how using Atlas or ManageBac and MAP results together can support the shifts needed to combine curriculum and instruction to drive student learning.
Throughout the virtual event you will have the opportunity to work as a team, dive deep into your own school processes, collaborate with others and reflect on the shifts you will want to make to the second half of the academic year. At the end of the event you will have an option to sign-up for a 1:1 session over the next month with a MAP, Atlas or MB representative to talk about your next steps.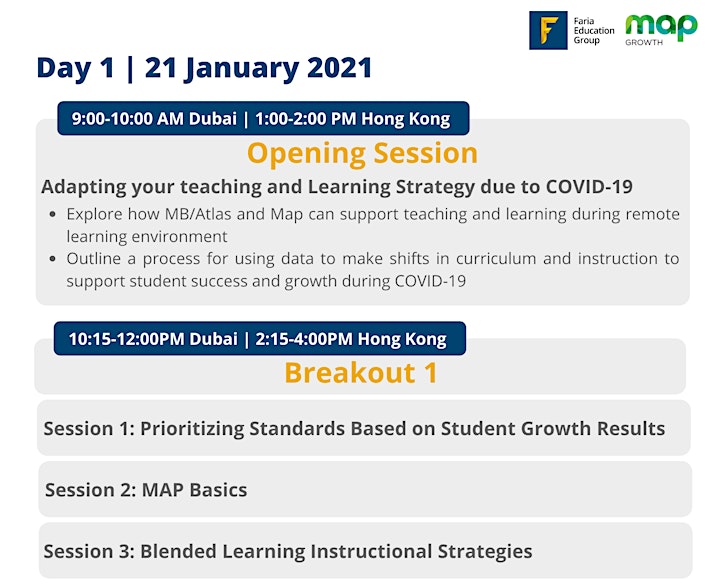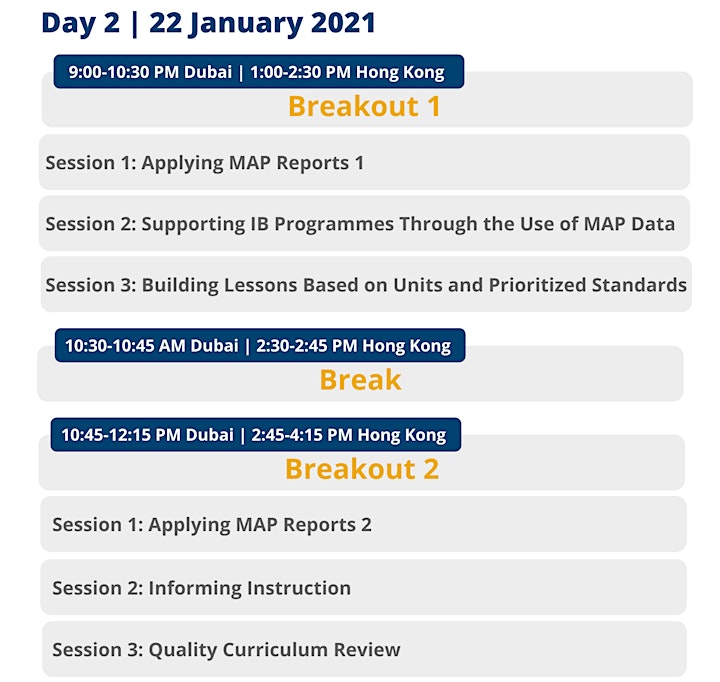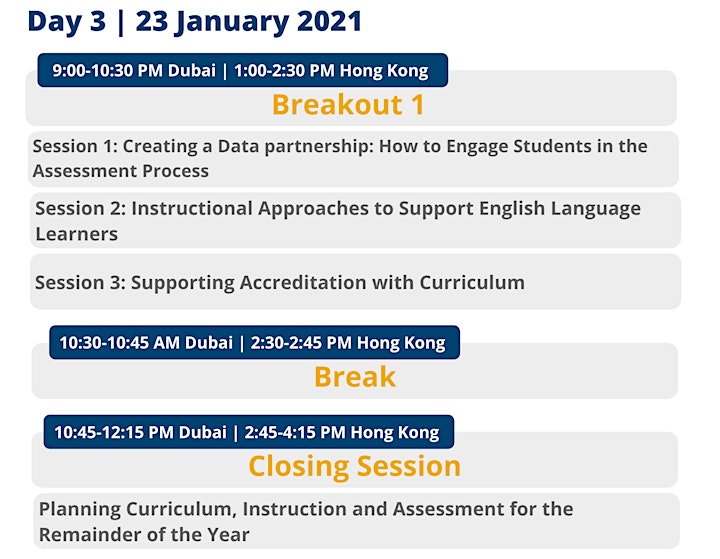 Event Cost
$129 per person
Early Bird Rate (through 31 December 2020): Get an additional $25 off individual tickets
Group Rate: Purchase 4 seats for $400

We are mission-driven, student-centric
NWEA is a research-based, not-for-profit organization that supports students and educators worldwide by creating assessment solutions that precisely measure growth and proficiency—and provide insights to help tailor instruction. For 40 years, NWEA has developed Pre-K–12 assessments and professional learning offerings to help advance all students along their optimal learning paths. Our tools are trusted by educators in more than 9,500 schools, districts, and education agencies in 145 countries.
Partnering to help all kids learn
MAP Suite assessment and tools are uniquely qualified to support your restart plan. The MAP Suite provides timely insights to educators, powered through our research expertise, including seasonal learning loss and our norms. And our solutions are backed by our years of research, resulting in the most trusted data in K–12 education.