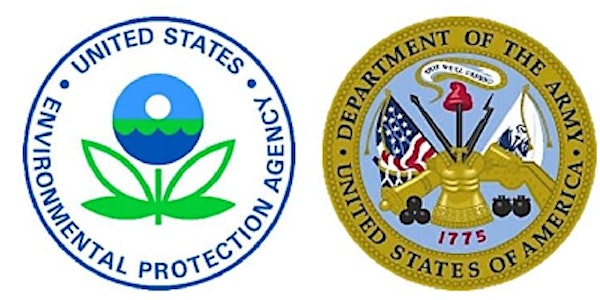 U.S. EPA and Department of the Army: WOTUS Public Hearing, Jan. 12, 2022
Join the U.S. EPA and U.S. Department of the Army for an opportunity to comment on the proposed "Waters of the United States" definition.
About this event
Pre-registration of speakers for this hearing has ended, but you may still register as a listener attendee here: https://www.zoomgov.com/webinar/register/WN_Rzje5M7hRGebkIKymAYQKg. Pending availability, requests to speak from listener attendees may be taken during the hearing.
A public hearing to provide interested parties the opportunity to present data, views, or arguments concerning the proposed rule typically consists of morning, afternoon and evening sessions. In a virtual environment, these hearing sessions will be held on different days. To allow more time for speakers, the agencies prerecorded a video introduction and overview of the rule, which is available on the EPA website at Public Outreach and Stakeholder Engagement Activities | US EPA, and on YouTube at: https://youtu.be/OULjgbgkW4k.