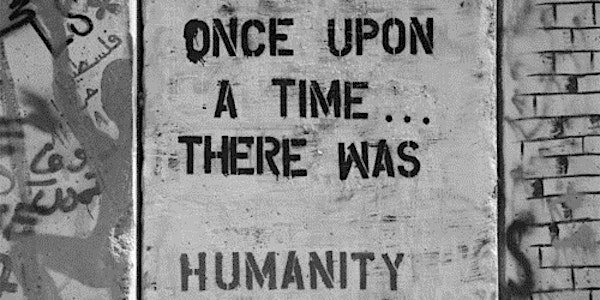 UNLOCKING DELIBERATIONS OF HUMANITY: Lifetime of Action, Dec 7th - 9th
Refund policy
Refunds up to 30 days before event
Participants will engage virtually for three days of Deliberation Sessions, plus three bonus sessions, focused on Active Humanity.
About this event
PLEASE NOTE: If you're unable to register or can't register, there are a few things to check before trying again. Check to make sure all your billing information is entered perfectly before you try to buy tickets. You can also clear your browser's cache and cookies or use a different web browser to complete your order
________________________________________________________
Active Humanity is the active process of bringing about a more humane world. It requires bravery, tenacity, humility and the ability to be introspective. Are we moving towards change by keeping the mirror present? What do you see in your reflection as an educator? Are you a part of the problem? Were you born as the problem? Were you born into the problem? JSPAC is hosting three days of virtual deliberation sessions that focus on the narrative and journey to active humanity, an approach that is an essential component to achieving educational equity.                           
December 7th-9th, 2020
$75 for all three deliberation sessions, including three bonus sessions.
Registration: Opens October 5th and stays open until the conference.
Platform: Deliberation sessions and all participatory opportunities will be delivered through WHOVA (directions on access will be sent separately via email to registered participants).
DELIBERATION SESSIONS
The Humanity Approach
Monday, December 7th, 2020, 8:30am-12pm
Deliberator: Berké Brown
This deliberation session is for administrators, faculty, staff, teachers, counselors, equity coordinators, diversity, equity and inclusion officers, and K-14 student leaders. The session is designed to introduce you to The Humanity Approach. The Humanity Approach will orient participants to taking on small acts of activism in their professional lives; will help build progressive movements that can lead to massive activism that opposes present practices and policies that are not considered "active humanity." The session will focus on constructive solutions for students.
Humanizing Data
Tuesday, December 8th, 2020, 8am-11:30am
Deliberator: Ricardo Romanillos and Ashley Conrad
This deliberation session focuses on recognizing the human story that is told by the data. Using key performance indicators (secondary and post-secondary), this deliberation session will bring to the surface the voices, narratives and experiences of students that will inspire and drive actions that address institutional and programmatic equity gaps.
Humanizing Virtual Learning
Wednesday, December 9th, 2020, 8am -11:30am
Deliberator: Renee Marshall
This deliberation session emphasizes the humanity that must exist in virtual educational environments, one that is inclusive of special population students - the marginalized, underrepresented and LGTBQ+ students. Attendees will explore the difference between crisis remote learning and intentional remote learning. The session will explore key models of virtual learning, essential principles of Universal Design for Learning, and strategies for connecting HUMANLY within a virtual educational environment. In addition, this session will introduce an authentic learning experience model, MERRI (Meaningful, Engaging, Relational, Relevant, Insightful), designed by JSPAC.
BONUS SESSIONS (DURING 30-MINUTE BREAKS EACH DAY):
Monday -Wednesday during each day's 30-minute break
Deliberator: Lisa M. Wilson
C.A.R.E. (Coalition on Anti Racism Education): This professional learning opportunity will empower, advocate, and transform the lives who will fight for social justice and human rights towards an equitable and inclusive world for all people.