Description
Must Present ticket at entrance!
Advance Tickets: Free, (After January 1, 2017 $5)
$5 donation at the door to benefit Art Synergy-A Florida not for profit arts organization.
A series of site specific installations, paintings, videos, and sculpture by world class artists:
Giannina Coppiano Dwin, Juan Erman Gonzalez, Allison Kotzig, Tania Darshkevich,
Raul Vega, Yury Darash, Pavel Perez, Gary Kroman, and Rui Maurão
and
Special outdoor fest including live music, arts and crafts showcase, food and drink samplings.
Musicians and Bands:
n Therapy,Gary Kroman Band, Uncle Jake and Keith, Sam Meador, Tony Penn, Max Dubose, Jessie South, Jordan Laurenti, Eric Ryan, Kayla Watson, and Resta Rick Ray!
HARDCORE MODERN DANCE
Special Dance/Movement Performances by
Taste and Tour of Grange Market Market
Experience Art Synergy during
Art Palm Beach Week 2017
Installation art + Videos + Paintings + Photography + Food
Sponsored by
The Box Gallery Warehouse District WPB Grange Hall Market
Harold's Coffee Lounge Rabbit Coffee Celis Produce
Steam Horse Brewing Palm Beach Squash Club Zapitios
Frozen Bowl Ice Cream
"Taste and Tour West Palm Beach"
.
To benefit ART Synergy during Art Synergy Palm Beach Art Week 2017 featuring Giannina Coppiano Dwin, Allison Kotzig, Juan Erman Gonzalez, Pavel Pérez, Raul Vega, Yury's Work, Sami Makela, Gary Kroman, and so many many others including bands like In Therapy, Raised by Wolves (Craig McInnis), Jessie Prado, Psychic Ghost James Russo, and whole bunch of art vendors and even a few food trucks.
RSVP:
https://www.facebook.com/events/1599437963697522/
ARTWEEK 2017 at The District!
Art Call for the
Art Synergy
Benefit!
We Are looking for: Live Painters,Musicians, Bands, Vendors, Muralist, Video and Film Projections, Dancers and Street Performers!
Contact:
New Arts Venue
ABOUT:
New Arts Venue is the brainchild of Rolando Chang Barrero, who has been organizing arts and entertainment events in Palm Beach County for more than a half of a decade since he arrived from South Beach in 2010.
New Arts Venue draws for the best elements of some of Rolando Chang Barrero's most successful art projects and will pair them up with non-profits in need of fundraising, new businesses seeking to promote themselves in an extraordinary way, or private individuals looking to celebrate a special occasion and support the local art scene at the same time.
Rolando Chang Barrero is committed to finding new and innovative ways to jumpstart the careers of young artist, mid career artist, and professional artists that are under represented. New Arts Venue follows a string of successful projects and programs he has initiated through his own 30 year career as an artist and arts advocate.
New Arts Venue will produce it's first project during
Art Synergy's Palm Beach Art Week 2017
at
The West Palm Beach Warehouse District
A benefit event for Art Synergy on Saturday, January 21, 2017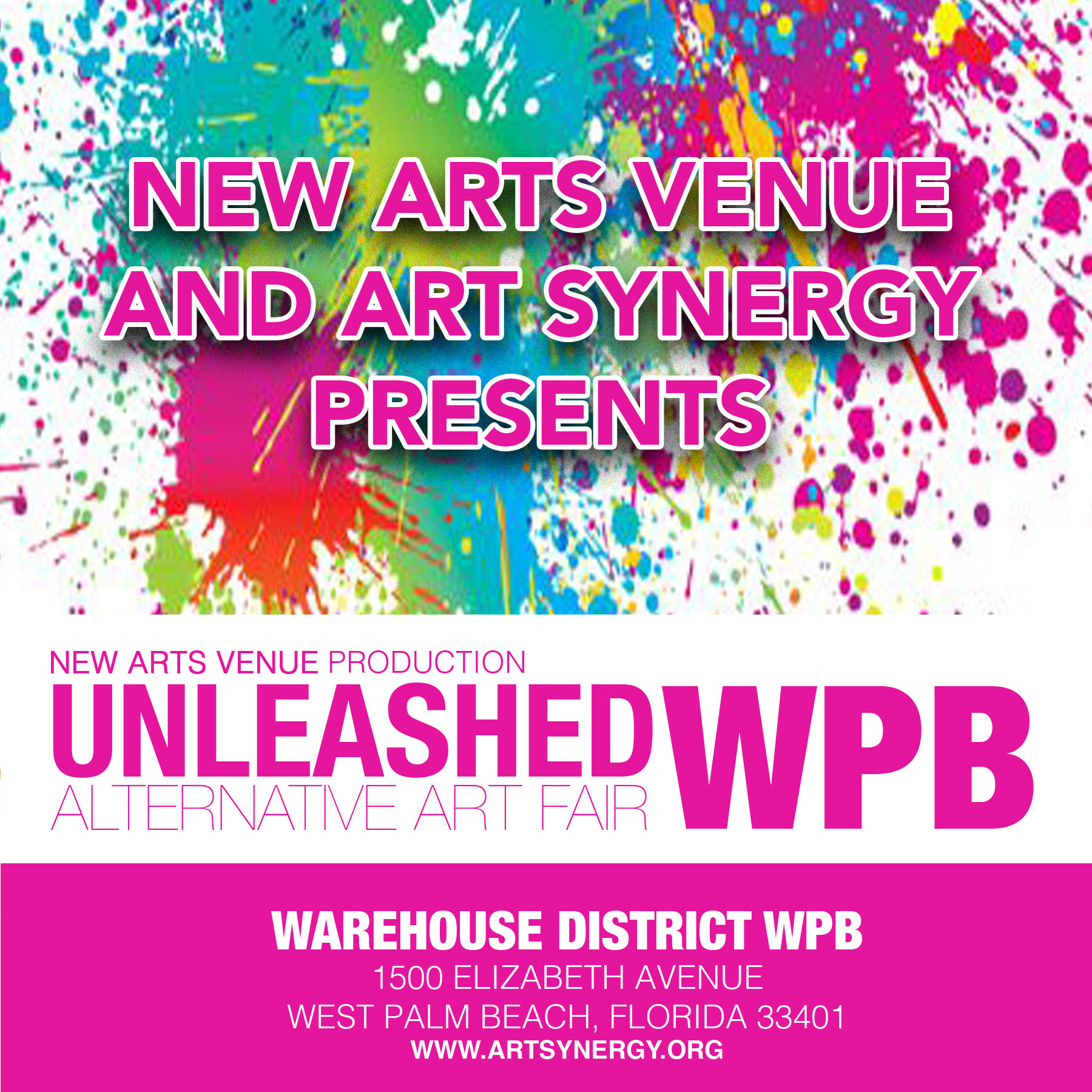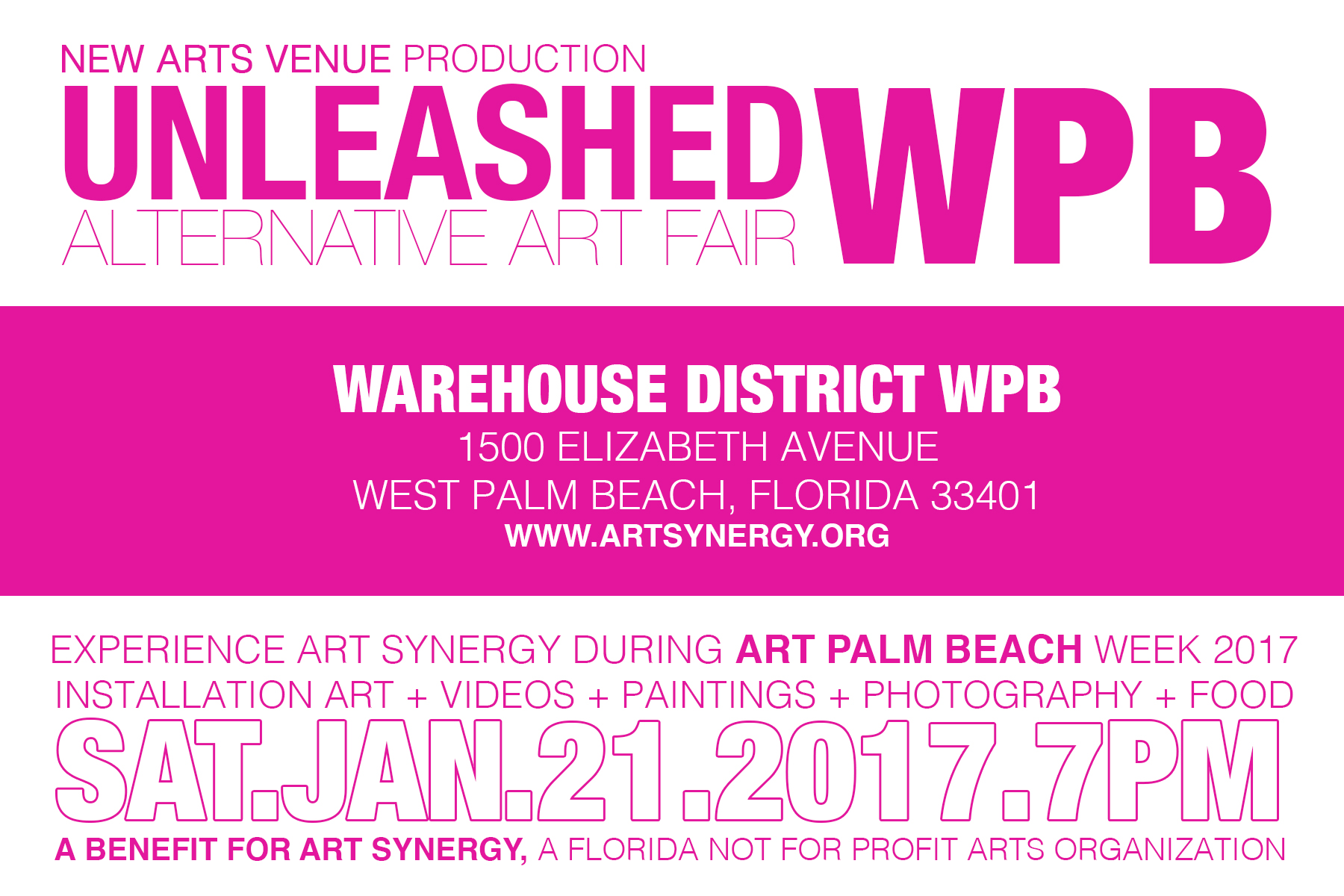 www.ArtSynergy.org


http://thedistrictwpb.com/