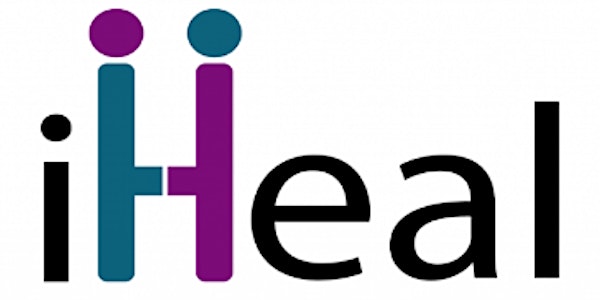 University of Washington I-Heal Program Launch
Location
University of Washington School of Social Work and University of Washington, Harborview Injury and Prevention Center
Sales Have Ended
Registrations are closed
Thanks for registering! We are looking forward to celebrating the launch of I-Heal with you!
Description
Join us in launching the Injury-related Health Equity Across the Lifespan (I-Heal) Program at the University of Washington Harborview Injury Prevention and Research Center in Spring 2017!
We have two very special events planned:
Public Lecture with Adil Haider
May 22, 2017, 6:00pm-7:30pm
University of Washington Campus, School of Social Work, Room 305
Dr. Haider is an active trauma and critical care surgeon, prolific researcher, and the Kessler Director for theCenter for Surgery and Public Health, a joint initiative of Brigham and Women's Hospital, Harvard Medical School, and the Harvard T.H. Chan School of Public Health. He is also the Deputy Editor of JAMA Surgery. Dr. Haider is credited with uncovering racial disparities after traumatic injury and establishing the field of trauma disparities research. Dr. Haider will also be leading a special session at the I-HEAL conference on May 23.
The public lecture is supported by the UW's Harborview Injury Prevention and Research Center, School of Social Work, and the new Population Health Initiative.
I-Heal Conference
May 23, 2017, 8:00am-5:00pm
Harborview Research and Training Building, 300 9th Ave, Seattle, WA 98104
We have a fantastic list of speakers including keynote speaker, Dr. Ana Núñez, Associate Dean of Diversity, Equity & Inclusion and Professor of Medicine at Drexel University College of Medicine and Editor-in-Chief for the journal Health Equity. Dr. Nunez is a nationally recognized medical educator in curricular reform and cultural competency, and has served as the principal investigator in a number of educational and health services research grants in women's health and culturally effective health care. In her role as Editor for the journal Health Equity, she develops the health equity national research and policy agenda.
The conference is supported by the Institute of Translational Health Sciences, the Harborview Injury Prevention Center, the University of Washington School of Social Work and School of Medicine, and the Harborview Medical Center.
Registering for these events works best on Google Chrome and Firefox. If you have trouble registering, please try using one of these platforms.