Sales Have Ended
Registrations are closed
Thank you for inquiring about Unity Developer Day in New York City 2019! We are currently sold out. To reach us directly, please contact us at evangelismevents@unity3d.com.
Event Information
Location
Microsoft Technology Center
11 Times Square
New York, NY 10036
Sales Have Ended
Registrations are closed
Thank you for inquiring about Unity Developer Day in New York City 2019! We are currently sold out. To reach us directly, please contact us at evangelismevents@unity3d.com.
Description
The annual Unity Developer Day conference tour is kicking off in February in New York City! Join us for an exciting day of development talks, games, interactive media, and more Unity updates: New York City, February 9th.
Unity Developer Day is a conference series dedicated to supporting local developers through the exchange of stories and skills that promote the creation of successful Unity games and interactive media.

Our New York edition brings together the local Unity community and Unity staff to share their expertise through a full-day conference track, networking lunch, and a showcase of local projects made with Unity.
Local speakers will share experiences and insights gained throughout the creation of their Unity projects - be it through programming, design, art, audio, business, and more.
Expert Unity evangelists and guest speakers will give talks focused on how local developers can get the most out of their work with Unity and its services.
Here is the scoop on what we have in store for New York: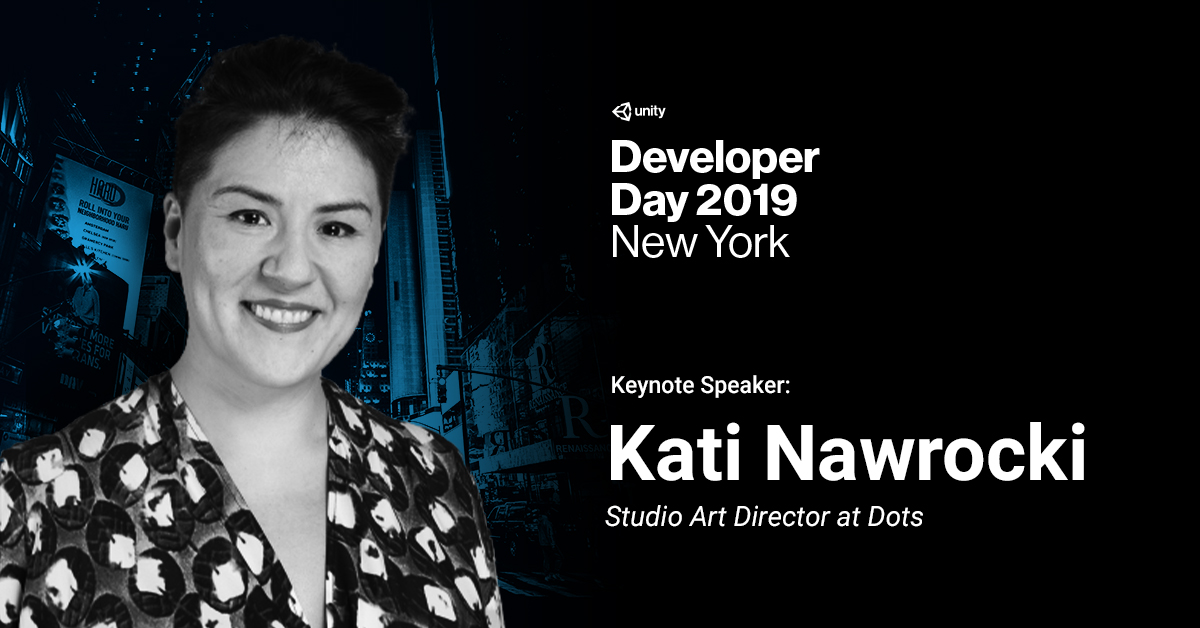 Keynote Speaker - Kati Nawrocki
Kati Nawrocki is an award-winning multi-disciplinary creative, based in New York City. She was the Global Creative Director at The Economist Group, Creative Lead at indie studio, Comperlunch Games, and is currently Studio Art Director at Dots.
Kati will be focusing on "What it takes to succeed in the game industry."
Tools like Unity have allowed more and more people to create games which has widened the field considerably. This has been wonderful for previously marginalized groups, creatives without coding experience, and most of all, audiences who now have a previously unimaginable wealth of gaming experiences to choose from. On the flip side, this means that it is harder to stand out and make a living in gaming.

Please note that this talk will be a completely subjective look at the qualities and habits that seem to help a person successfully make it in gaming.


Schedule





Speakers & Topics
*Andy Butler (XBOX): Building the Next Generation of Xbox Avatars w/Unity

*Arturo Núñez (Unity): Project Tiny: A Unity runtime for Instant Games and Playable Ads

*Ashley Alicea (Unity): Creating Explosive Visuals with the Visual Effect Graph

*Dan Miller (Unity): Releasing an AR handheld application

*Dave Inscore & Neil Edwards (UXiF): Unity UI Development - Artist/Programmer Streamlining Techniques

*Ferreshteh Forough (Code to Inspire): Building Afghanistan 2.0

*Amanda Chew (Microsoft): Using Better DevOps to Level Up your Game

*Mark Schoennagel (Unity): Bringing Revit to life with the Unity Engine

*Murshed Choudhury (MLB): Creating Shader Magic with Coding

*Nick Landry (Microsoft): Designing XR Experiences with Speech & Natural Language Understanding in Unity

*Stuart Jeff (Woodfire Games): Assets Store - Secrets to Supercharge Game Prototyping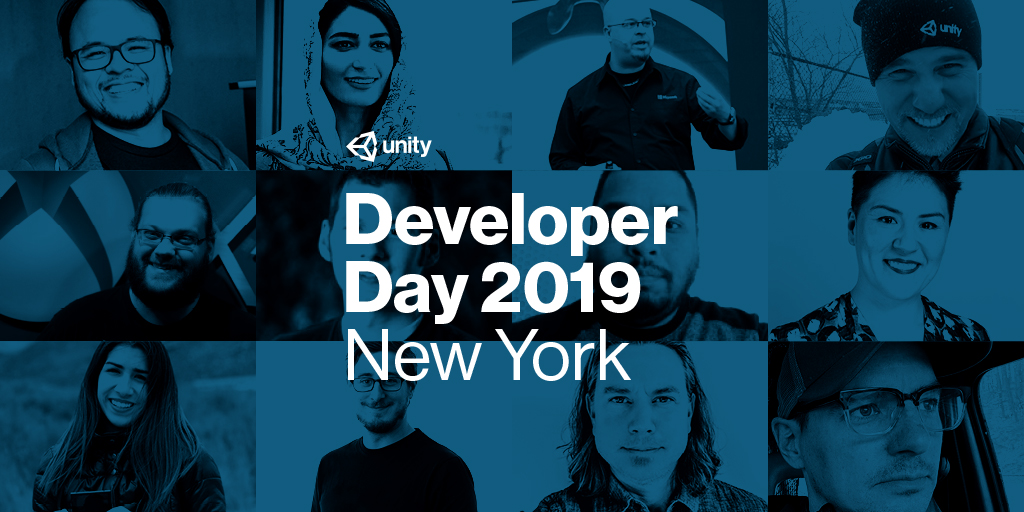 If you're interested in participating and presenting in our Showcase please fill out our form here:
Unity Showcase Opportunity


Follow
#UnityDeveloperDay
on Twitter to catch news about talk announcements, event updates, and more!


Date and time
Location
Microsoft Technology Center
11 Times Square
New York, NY 10036