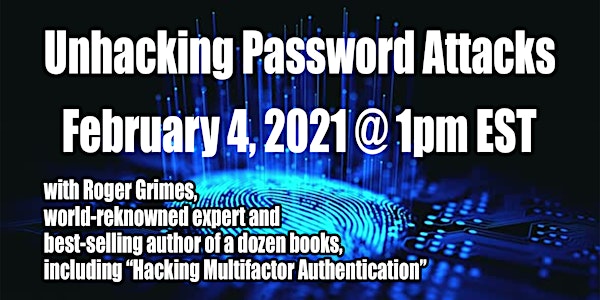 Unhacking Password Attacks with Roger Grimes
Roger Grimes, leading security industry expert and author, discusses how passwords are hacked, and how that can be stopped.
About this event
Roger Grimes is the author of Hacking Multifactor Authentication, as well as eleven other best-selling books and over 1,000 articles. He is a consultant to some of the world's largest companies and military agencies, with over thirty years of experience in computer security, and a leading expert on host and network security, IdM, crypto, PKI, APT, honeypot, cloud security.
Roger's guest, Intensity Analytics, will demonstrate their TickStream product, in real-time, to show how new technology can solve many of the problems associated with password attacks.