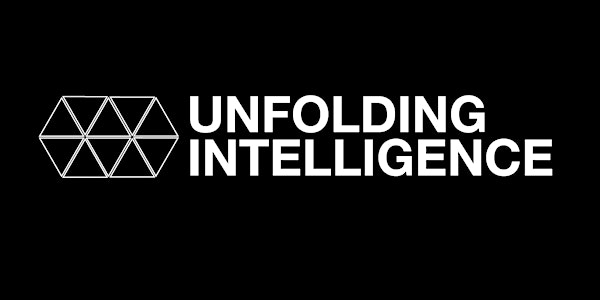 Unfolding Intelligence: The Art and Science of Contemporary Computation
About this event
"Unfolding Intelligence: The Art and Science of Contemporary Computation" is third in a series of MIT CAST symposia that bring together artists, scientists, engineers, and humanists from a variety of disciplines to address topics of common concern in areas of rapidly evolving research and urgent social relevance.
This virtual gathering has been organized by a team of colleagues from the MIT Center for Art, Science & Technology(CAST), the MIT Center for Advanced Virtuality, the MIT Transmedia Storytelling Initiative, and the MIT Trope Tank. Online exhibitions feature The Invisible College, a multi-part transmedia artwork developed by CAST Visiting Artist Matthew Ritchie, and Generative Unfoldings, an online exhibition of generative software artworks, curated by Nick Montfort. The List Visual Arts Center presents the related event, the Wasserman Forum.
Registration includes access to all sessions. The panels and Q&A will be presented via Zoom and recorded to be made available via Arts at MIT websites, online video channels, and social media. By registering for this symposium, you consent to being recorded.
A detailed schedule will be sent to registered participants in March.
Thursday, April 1 / 5-7pm // Generative Unfoldings Opening Reception
Friday, April 2 / 9am // Deep Time & Intelligence and Unfolding Models Video Presentation Release
Monday, April 5 / 11am-12pm // Deep Time & Intelligence Livestream Q&A
Monday, April 5 / 5-6pm // Unfolding Models Livestream Q&A
Tuesday, April 6 / 9am // The Invisible College Video Release
Wednesday, April 7 / 11am-1pm // Bias in AI Livestream Presentations and Q&A
Thursday, April 8 / 11am-12pm // Open Systems Part One, Livestream Presentations and Q&A
Thursday, April 8 / 5-7pm // Open Systems Part Two, Livestream Presentations and Q&A
Friday, April 9 / 11am-1pm // Matthew Ritchie Q&A, and Breakout Rooms – Meet the Speakers
2021 CAST Symposium Partners:
The MIT Center for Art, Science & Technology (CAST) creates new opportunities for art, science, and technology to thrive as interrelated, mutually informing modes of exploration, knowledge, and discovery. CAST's multidisciplinary platform presents performing and visual arts programs, supports research projects for artists working with science and engineering labs, and sponsors symposia, classes, workshops, design studios, lectures, and publications.
The MIT Center for Advanced Virtuality pioneers innovative experiences using technologies of virtuality. Such technologies, ranging from Virtual Reality (VR) to Cinematic Reality (CR) and beyond, all use computing to construct imaginative experiences atop our physical world. It is crucially important to create and deploy such technologies effectively since they are now used every day to communicate, express, learn, play, and work.
The MIT Transmedia Storytelling Initiative was founded in 2019 and builds on MIT's bold tradition of art education, research, production, and innovation in media-based storytelling, from film through augmented reality. Supported by a foundational gift from David and Nina Fialkow, the Initiative is an influential hub for pedagogy and research in time-based media, where stories and data operate across multiple platforms and social transformations.
The MIT Trope Tank is a lab and studio with locations in New York City and at MIT whose mission is developing new poetic practices and new understandings of digital media by focusing on the material, formal, and historical aspects of computation and language. The Trope Tank hosts postdoctoral, graduate, and undergraduate researchers, student visits from various classes, codefests, and other sorts of events and collaborations. The component of this lab and studio that is situated at MIT is a research group in Comparative Media Studies and Writing.
The List Visual Arts Center (LVAC) is a creative laboratory that provides artists with a space to freely experiment and push existing boundaries. As the contemporary art museum at MIT, the List Center presents a dynamic program of six to nine special exhibitions in its galleries annually, including a program of evolving site-specific work by emerging artists known as List Projects, as well as a broad range of educational programs, events, and scholarly publications.