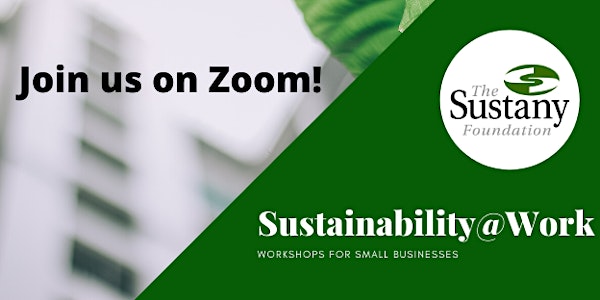 Understanding Your Carbon Footprint: Become More Resilient and Save Money!
Sustainability@Work is a series of practical workshops for start-ups and small businesses wanting to explore sustainable/green practices.
About this event
We are happy to offer this session via zoom. You do not need a zoom account. Just grab a coffee and log on at least 5 minutes prior the start of the workshop. You will receive the link and password once you register.
______________________________________________________________________________________________
Understanding Your Carbon Footprint: Save Resources, Money and Become More Resilient
Environmental/Planet Pillar 1
Many businesses already understand that having a beneficial impact on the planet can also have a positive financial impact. Did you know that these same strategies can also help you become more resilient and prepared in the case of infrustructure challenges due to hurricanes, climate change or situations similar to what we are facing at the moment? In this session, we will discuss various and practical ways to improve energy efficiency, water conservation and air quality/emissions. Many of the strategies presented can also be used in the home environment so whether you work from home, a small office or a large building, these tips and free resources will save you money!
Guest Speakers
Taylor Ralph, LEED AP BD+CPresident, REAL Building Consultants
Justin Smith, AIA, LEED AP, Sustainability & Resilience Program Director, Tampa International Airport
Bakari Kennedy, CEM. LEED AP BD+C, President - Owner Kenstruction Dynamics, Inc.
Garrison Beck, Environmental Scientist, Environmental Services Division, Hillsborough County
Ann Vanek-Dasovich, CMPFin, CapGulf Coast Regional Manager, Solar and Energy Loan Fund (SELF)
Topics Covered
Zero cost ways to conserve resources and save money - finding the low hanging fruit and energy use vampires
Understanding solar and alternative energy options
Local nonprofit programs to help you finance energy efficient upgrades
Easy ways to save on water usage, inside and outside
How to conduct an audit and access free public resources to help you understand your current usage
What is a Carbon Footprint? Tools to help you measure your carbon footprint and tips to reduce it.
This workshop is part one of our focus on the environmental pillar and specifically the built environment. The second environmental workshop on May 14th will focus on REDUCING WASTE. Other topics will be covered in the remaining workshops. You may attend one, a few ,or all of the workshops and can view the full schedule below: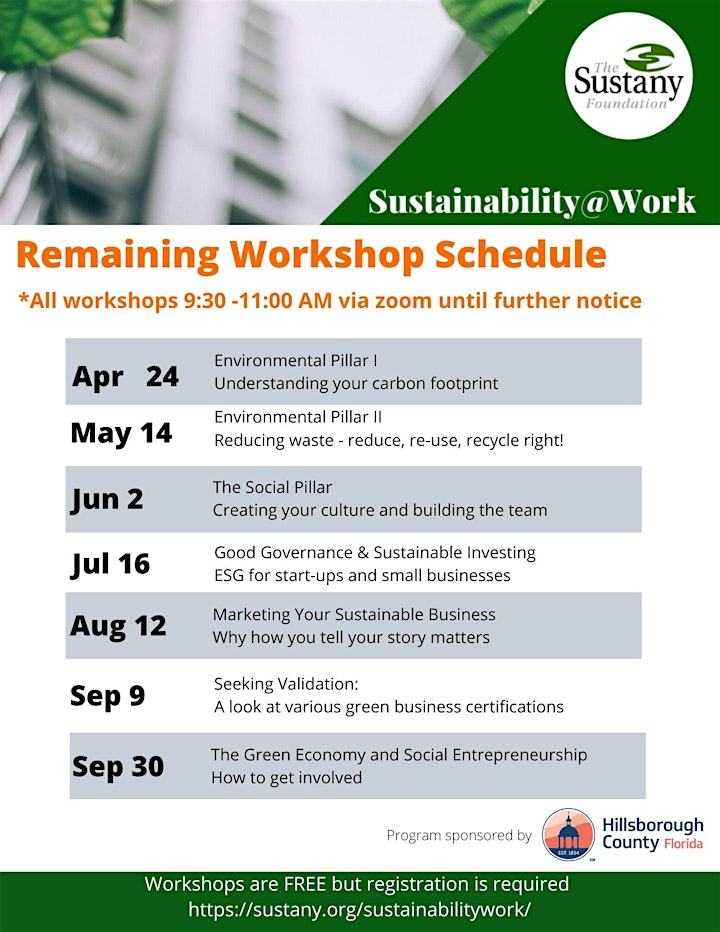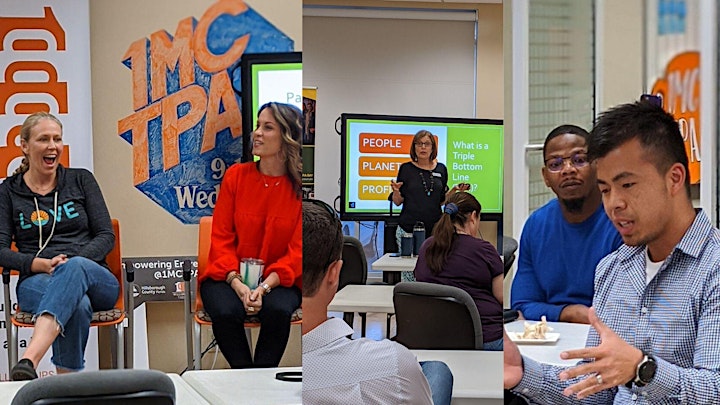 About the Program
Sustainability @Work is a series of workshops designed for start-ups and small businesses interested in learning more about how to become more sustainable and why it is not only important, but profitable. Each workshop will cover an important aspect of becoming a sustainable business.
The workshops are designed as stand-alone sessions and attendees may choose to attend one or all of them depending on their particular challenge or interest. The program is also designed to work as a cohesive series so a participant attending all sessions will be well prepared to create a comprehensive sustainability plan or work towards one of many certifications in the industry upon completion.
Attendees who are interested in pursuing a certification or getting a more formal assessment are eligible to apply for a free one-on-one consultation.
THIS PROGRAM IS MADE POSSIBLE WITH THE GENEROUS SUPPORT OF HILLSBOROUGH COUNTY GOVERNMENT