Understanding the Language-Learning Brain through Computational Methods
Description
How does the brain respond to language-learning experiences? Join Ping Li for a discussion on how learning experiences shape the brain's function and structure, and how cyber-enabled technology can enable student learning and promote positive brain changes.
Seating is limited. Please RSVP by February 2. We hope you'll share this event with other faculty who are interested in high-performance computing and big data research at Penn State.
We will be streaming this event through Zoom: https://psu.zoom.us/j/628587851
This event is part of the ICS CyberScience Seminars, a monthly lecture series exploring cutting-edge topics related to computational and big data research. Browse 2017-18 seminars.
About the Speaker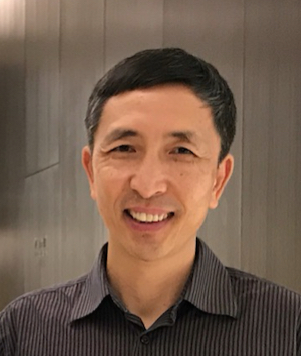 Ping Li is Professor of Psychology, Linguistics, and Information Sciences & Technology at the Pennsylvania State University, where he also serves as Associate Director of the Institute for CyberScience and Co-Director of the Center for Brain, Behavior, and Cognition. The goal of his research is to understand the neuro-computational basis of language learning, and its relationship with culture, brain, and technology. His recent work stands at the crossroads of cyber-enabled learning and discovery, by connecting language learning, reading comprehension, and science education with 3D digital technology.
Li is Editor-in-Chief of Journal of Neurolinguistics and Associate Editor of Frontiers in Psychology: Language Sciences. He previously served as President of the Society for Computers in Psychology and Program Director of Cognitive Neuroscience and Perception, Action and Cognition at the US National Science Foundation. For more information about his research, visit http://blclab.org/.