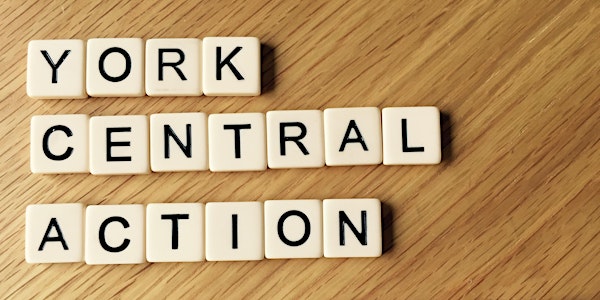 Understanding the English planning system
Location
St. Barnabas Church
Jubilee Terrace
York
YO26 4YZ
United Kingdom
Description
Join York Central Action and Hugh Ellis from the Town and Country Planning Association, (TCPA) for an introduction to the English planning system, followed by a discussion on how we as community groups can use what we have learnt to effectively organise and influence the development of the York Central site.
In 90 minutes, the first part of the session will provide an introduction to the 'nuts and bolts' of the English planning system including:
The key structures and how they fit together


what are local plans and neighbourhood plans and how do they fit in

How decisions are taken on planning applications
This community conference will be informal and interactive supporting everyone to find their way through the often bizarre complexity of the planning system.
The second part of the session will provide time for participants to discuss and apply their learning to the current and future stages of the York Central development, and to initiate conversation about actions that might be taken individually or collectively.
---
There is no charge for participating, but as there are limited places, we ask that each community group or organisation nominates no more than two people to participate. Priority will be given to those wanting to be actively involved in influencing the York Central development.

Refreshments will be available, but lunch will NOT be provided, so please bring a pack up if you would like to munch and discuss in the second session.
The venue is fully accessible, and if you need any support to attend or participate, please contact the organisers directly and we will do everything we can to enable everyone to get the most out of this community conference.