Understanding Procrastination: It's NOT About Time
Description
Procrastination is the intentional delay of important tasks or decisions to the point of feeling personal discomfort. It is like a sore throat--there are many causes for the same outcome. In this interactive presentation, attendees will learn more about the difference between procrastination and simple delay/waiting/pondering. The global prevalence and origins from family studies on chronic procrastination will be discussed. Rev. Dr. Ferrari, who has spent 30 years researching this topic, will also present information on how to treat procrastination through cognitive behavioral therapy, and provide attendees a better understanding of this common, maladaptive lifestyle.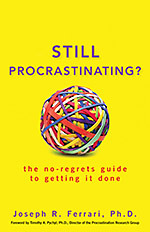 A LIMITED NUMBER of AUTOGRAPHED COPIES of Rev. Dr. Ferrari's international selling book Still Procrastinating? The No Regrets Guide to Getting It Done will be available for only $10 cash or check to the first 45 attendees. Come early, get educated, and leave with a copy of this highly sought after book.
This free event is sponsored by Maine Township's MaineStay Youth & Family Services and Chicago Behavioral Hospital. It is appropriate for social service professionals and includes 2.0 free CEUs for social workers, professional counselors, marriage and family therapists, psychologists, and nurses. Continental breakfast will be available from 8:30-9:00 AM. Advance registration is requested as seating for this event is limited.

About the Presenter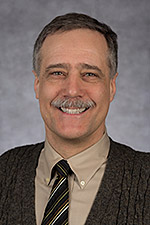 Rev. Dr. Joseph Ferrari, Ph.D. is St. Vincent DePaul Distinguished Professor at DePaul University and author of over 70 scholarly articles and 4 books on procrastination. Considered the leading international expert on chronic procrastination research, Rev. Dr. Ferrari is a often sought motivational speaker on the causes, consequences, and cures of chronic procrastination. He is the author of close to 500 scholarly research articles, 11 scholarly books, and 450 professional conference presentations. Among his research interest is community volunteerism and service, sense of community, addition recovery, religious clergy as community change agents, psychological home, and institutional mission directives. Dr. Ferrari's work on procrastination has been featured in USA Today, New York Times, Washington Post, Chicago Tribune, Cranes Business weekly, Money, Fitness, Self, Good Housekeeping, Cosmopolitan, Psychology Today and NPR, ABC radio, CBS radio, as well as local and national TV, such as ABC/NEWS – "Good Morning America", WTTW, WGN, and many local TV stations.