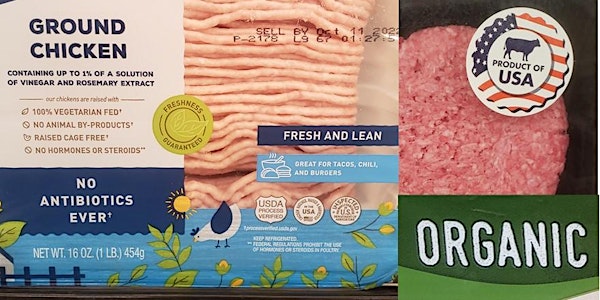 Understanding Meat Label Claims - Producers
This webinar will briefly explain common label claims. In addition, we will cover certification and requirements.
About this event
Grass-fed, Pasture Raised, No Added Hormones, Grass-Finished, Grain-Finished, Free Range, Natural. . . Have you ever wondered what all those terms mean? Who verifies these label claims? Does the meat from animals that you raise, qualify for these claims?
This webinar will have representatives from A Greener World, the North Carolina Department of Agriculture & Consumer Services (NCDA&CS), and the United States Department of Agriculture (USDA) who will briefly explain these claims. They will then explain the certification process and requirements.