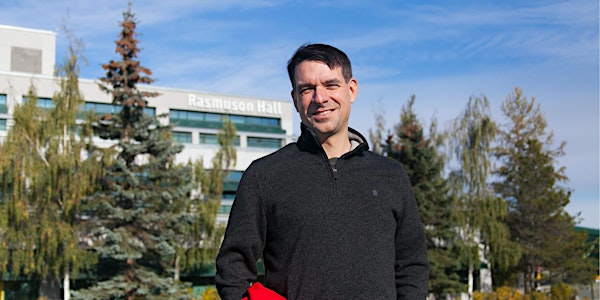 Understanding Disaster Risk and Response with Dr. Chad Briggs
From COVID to tsunamis, the Arctic faces simultaneous, compounding hazards. Learn about disaster security, risk, and response in the North.
About this event
Environmental changes are creating new hazards in the Arctic, and shifting how we understand and plan for challenges from disasters to military strategies. Traditional methods for assessing risks will often underestimate impacts, particularly when geophysical and ecological changes undermine resilience and adaptability, and when external shocks like COVID-19 stress existing systems. This webinar with co-PI Dr. Chad Briggs explores tools for developing risk scenarios in the Arctic, and illustrates initial results of security simulations of disaster response in Alaska during the current pandemic.
Dr. Chad Briggs is the Director of the Public Policy and Administration program at the University of Alaska Anchorage and author of Disaster Security: Using Intelligence and Military Planning for Energy and Environmental Risks with Miriam Matejova. He worked as Team Leader under the Energy and Environmental Security Directorate at the US Dept of Energy, and from 2008-2010 was Senior Advisor for International Security Affairs and Special Advisor on Climate Change and Strategic Assessment. He led the Abrupt Climate Change & Security team for DOE, which was tasked with developing methods to assess security risks of abrupt climate changes and communicating these to policymakers. From 2010-2012 he was Minerva Chair of Energy and Environmental Security at the Air University, United States Air Force.
Migration In Harmony is an international, cross-disciplinary network of Arctic migration researchers funded by the National Science Foundation. Learn more and sign up at https://migrationharmony.org