Understanding & Combatting Human Trafficking
Description
Human trafficking is forced labor and it occurs every day in our area. Yet the signs of it are often hidden from plain view. Interested in learning more about human trafficking in our community, and how you can help address this issue? You are invited to hear from advocates, law enforcement officers, elected officials, educators, and other concerned citizens about the public safety matters that concern all of us. Join us for this free full continental breakfast and informative discussion.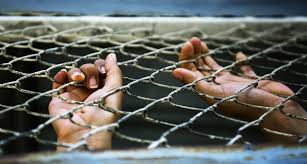 1.7 Missouri Continuing Legal Education Credits available
http://www.webster.edu/campus-map/
Winifred Moore Auditorium - Webster Hall (number
35 on the map.)
Welcoming remarks start at 9:20AM and program
begins at 9:30AM. Participants are welcome to enjoy refreshments and shop with vendors
out in the hallway throughout this time.
Date and Time
Location
Winifred Moore Auditorium - Webster Hall
470 E Lockwood Avenue
Webster Groves, MO 63119