Location
CultureWorks Greater Philadelphia
1315 Walnut Street
#Suite 320, Large Conference Room
Philadelphia, PA 19107
Description
Understanding Blockchain from the Basics
hosted by Archisphere Technologies
Blockchain is an emerging technology set to disrupt multiple industries by providing a more secure way to process transactions and services over the internet. Today, enterprise and governments are using blockchain and distributed ledger technologies to share and synchronize transactions instead of keeping data centralized as in a traditional ledger.
To learn about Blockchain and its uses attend our one day course:
Introduction to Blockchain:
What Blockchain?
Types of Blockchains: Public, Private, Hybrid
Introduction to the Blockchain Transactions Process.
Blockchain Basic Topics:
Blockchain Elements, hashes, nonce.
Blockchain structure details.
Blockchain Network configurations
Introduction to Blockchain Business Opportunities.
Blockchain Advanced Topics:
Currencies and Cryptocurrencies.
Bitcoin.
Bitcoin Mining.
Bitcoin Transactions.
Ethereum
Smart Contracts.
Distributed Applications, dApps.
Case Study: Blockchain solutions for the supply chain
Exercise I: Installing Blockchain software
Location:
CultureWorks Greater Philadelphia
1315 Walnut Street #Suite 320, Large Conference Room
Who Should Attend:
Senior Managers, managers, project managers, developers, analysts, technologists, and anyone who wants or needs a better understanding of Blockchain.
Prerequisites:
Basic understanding of how to use a web application. Bring a laptop or tablet as there will be a lab.
Instructors: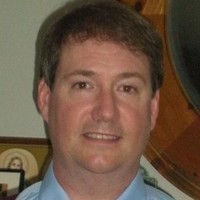 Jim Sullivan, President and Technical Lead of Arcisphere Technologies.
Jim Sullivan is a Software Engineer with 17 years of experience in the Computer Science and information technology field. Jim has a Bachelors of Science in Electrical Engineering from the New Jersey Institute of Technology (NJIT), a Masters-of-Science in Computer Science from Villa Nova and an MBA. Jim is certified by MultliChain Blockchain, AWS, IBM, IBM DevOps, SAFe and others. As a software engineer and a consultant, Jim has extensive IT experience with pharmaceuticals, healthcare, financial services, insurance, defense, and many other industries.
As a solution provider with Arcisphere Technologies, Jim is a Blockchain professional. Arcisphere recently became partners with the MultiChain Blockchain company. Arcisphere is also AWS, IBM, McAfee, and SAFe partners. Jim is also a software developer with expertise in web and mobile and has built web-based Blockchain applications. Jim is enthusiastic about delivering solutions for the client.
Jim, in partnership with Eileen, Government Blockchain Association (GBA) Chapter in Philadelphia, Fall 2019.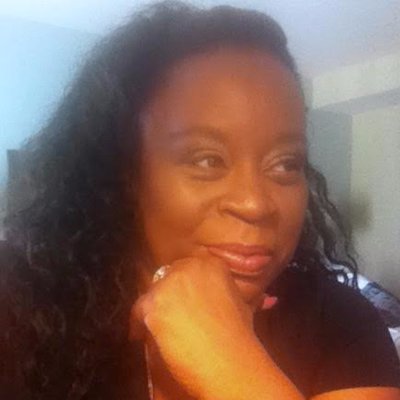 Eileen B. Gadsden, MBA, is an IT Thought Leader, Blockchain Evangelist, and third generation US Military Veteran. As Founder of E-Region Enterprises, she provides her clients with solutions for operational challenges using finance, marketing, and technology strategies. Eileen has spent the past 12 months speaking across the Mid-Atlantic Region on distributed ledger technology and its impact on the industry. Eileen in partnership with Jim will be launching a Government Blockchain Association (GBA) Chapter in Philadelphia, Fall 2019.
In 2018, Eileen was selected for PA Governor Tom Wolf's Teacher in the Workplace/Johnson Controls cohort to educate teachers on careers in STEM. In 2013, Eileen was recognized by the NAACP Philadelphia Chapter (104 Most Influential Women in Philadelphia) and CBS Philly Brotherly Love for her work as Chapter President of BDPA Greater Philadelphia (2012-2015), BDPA is a nationally recognized professional IT organization committed to reducing the digital divide through education, career development, professional and business ownership.
Eileen spends her personal time supporting initiatives that embrace continuing personal growth: SCORE Philadelphia, Philadelphia STEM Ecosystem and BDPA Philadelphia. Eileen earned an MBA in New Ventures and Entrepreneurial Studies from Penn State University and a B.S. in Business Management from St. Joseph's University. Specialties: Blockchain, Leadership, IT Consulting, Business Strategy, Brand and Corporate Event Management, and STEM Education and Advocacy.
Upcoming Event Fall 2019 - Blockchain for IBMi and IBM Partners