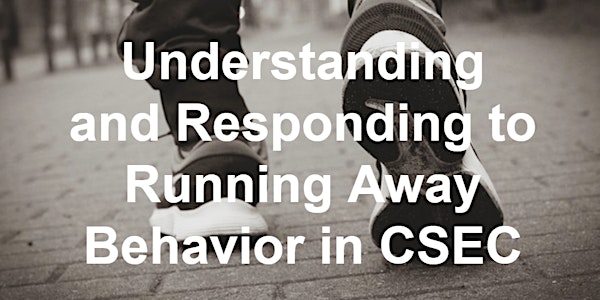 Understanding and Responding to Running Away Behavior in CSEC
Learn more about running behavior of CSEC in King County, Washington State, USA.
About this event
The living situations of youth in the custody of child welfare who are commercially sexually exploited (CSE) are characterized by frequent changes, including high rates of detention placements and runaway episodes. This presentation will provide findings from the first rigorous study of the lifetime juvenile justice and child welfare administrative records in the custody of child welfare who were commercially sexually exploited. These findings will be placed in the context of a multidisciplinary task force that works to identify and intervene with CSE youth in child welfare in order to stabilize youth placements, prevent runaways, reduce the use of detention to securely place youth, and intervene with youth on the run.