Description
READY TO GETDOWN BOSTON?
You are invited to celebrate at the first annual 'Underground GetDown' block party and unveiling of the newly transformed mural walls by some of today's most popular and influential street-artists. Come and enjoy a drink at the Loco Beer Garden, with ice cold Sierra Nevadas, DJ's Gucci Vuitton & Braun Dapper spinning hip hop, house, funk and soul on 1's and 2's, plus Epic ping pong, lawn games, food trucks, games for kids, contests for pets and more!
Any age welcomed to party, must be 21 years old to drink. IDs & bags will be checked at the entrances.
A special thanks to all our sponsors & partners including Reebok National Development Sierra Nevada, Dirty Water Media, Capital One Café, Ink Block Boston Loco Taqueria & Oyster Bar Baroo The Container Yard Street Theory & KP Strategies.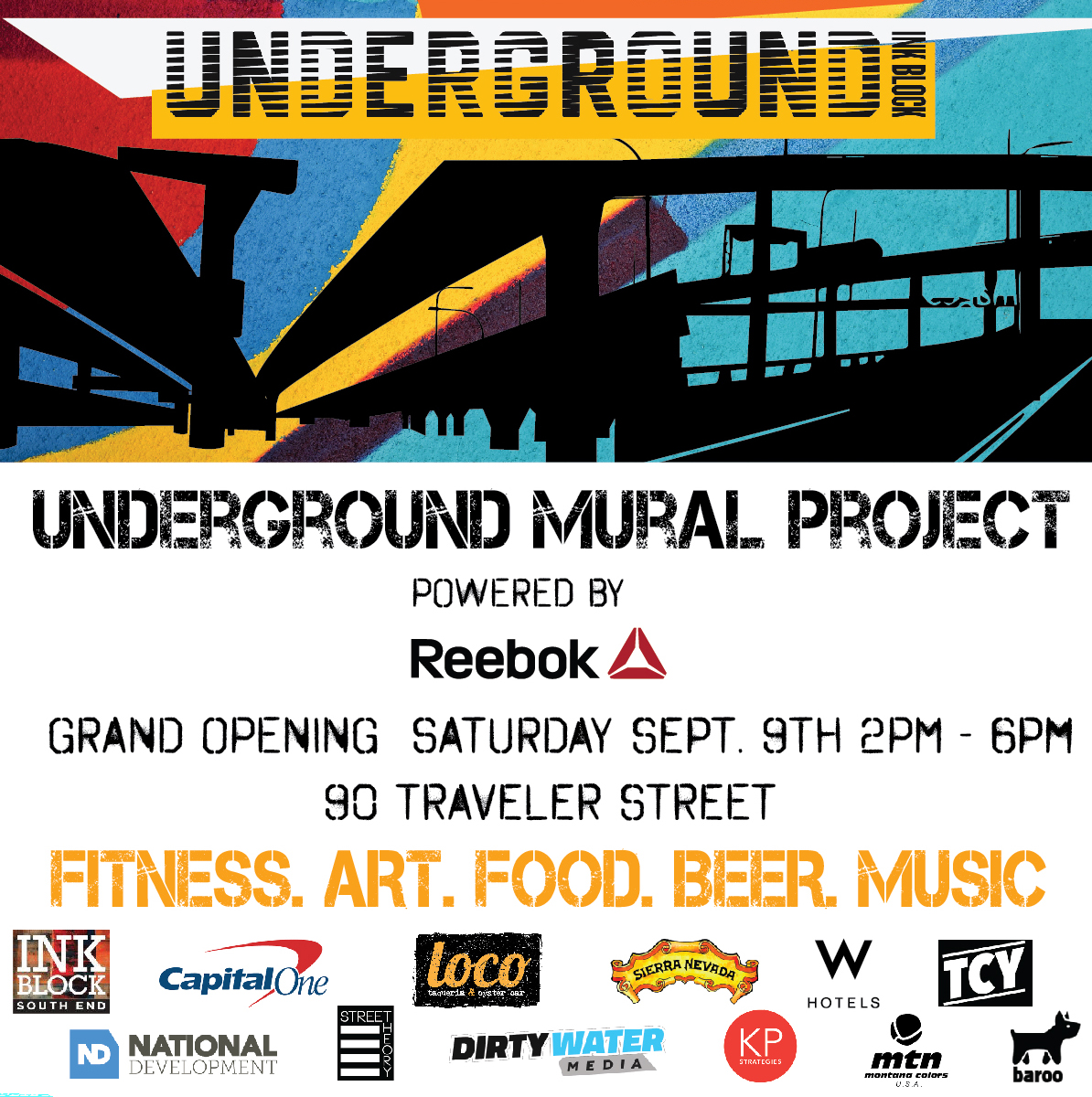 UNDERGROUND MURAL PROJECT
The Underground Mural Project will transform over 150,000 sf of mural walls in the park.The 2017 line-up of local and internationally renowned artists includes: Cey Adams (New York), Don Rimx (Puerto Rico), Imagine876 (Boston) Hoxxoh (Miami), Marka27 (Boston), Percy Fortini Wright (Boston), Problak (Boston), Upendo (Los Angeles), Vyal One (Los Angeles), Ewok (Boston) & Thy Doan (Boston).
The Underground Mural Project is powered by Reebok in partnership with National Development and curated by Street Theory Gallery.