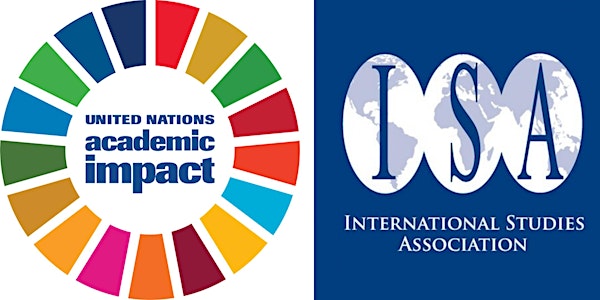 UNAI START: South-South Cooperation and the UN Development System
UNAI START: South-South Cooperation and the UN Development System (in cooperation with the International Studies Association)
When and where
Location
United Nations Headquarters Enter through the gate on 1st Avenue at 46th ST ECOSOC Chamber New York, NY 10017
About this event
The United Nations Academic Impact (UNAI) is pleased to invite you to the panel discussion entitled The United Nations at 75: South-South Cooperation and the UN Development System, organized in collaboration with the International Studies Association (ISA). The programme is part of UNAI's Skills and Technology Achieving Rapid Transformation (START) series.
This discussion will focus on the role of the Global South in UN development and UN reform, revolving around three sets of questions:
i. Under which conditions do countries from the Global South become more engaged in the UNDS in terms of funding and political ownership as well as in the exchange of skills and technology ? How can they make a difference in implementing the UNDS reforms?
ii. What role does SSC play at the UN, how has this role changed over time? What is the relation of UN-SSC to traditional, multilateral UN development cooperation and the UNDS and how could this relation develop in the future?
iii. How can lessons from SSC be adapted to the way the UNDS engages in development, and what are the advantages and challenges and potential trade-offs in this endeavor?
The discussion is expected to generate helpful and stimulating ideas for strengthening multilateralism in difficult times and open up new horizons for further studies. The results of the panel will be made available to the larger scholarly and policy communities, and contribute to strengthening academic research on the UN.
---------IMPORTANT NOTICE---------
Registration, which is required for all attendees, closes at at 12:00 p.m. on Friday, 19 April 2019. The name submitted for registration MUST match the name on the attendee's government-issued photo ID.
On the day of the event, attendees should plan to arrive at the Visitor's Entrance of the United Nations (First Avenue and 46th Street) at 2:00 p.m., to allow time for ticket pick-up and security screening. All attendees will be requested to present a government-issued photo ID to obtain their admission tickets. Only participants with admission tickets issued by the United Nations will be admitted to the venue. The Eventbrite printout is NOT the admission ticket for this event.