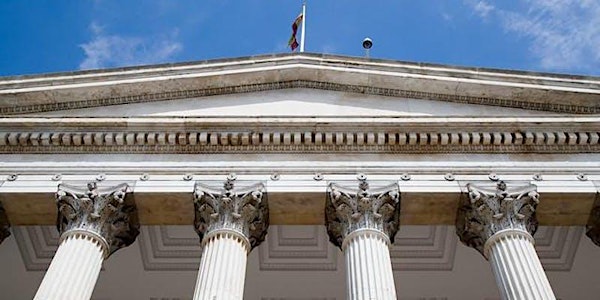 UCL Open Science Day 2019: developing open scholarship at UCL
When and where
Location
UCL Institute of Education (IOE) 20 Bedford Way London WC1H 0AL United Kingdom
Description
Free event for UCL staff and students - attendees from other London institutions also welcome.

This one day workshop will explore the facets of Open Science and how these are, or could be, pursued by UCL researchers. In the morning speakers will discuss different aspects of and perspectives on Open Science with afternoon workshops offering practical advice. There will also be opportunity to discuss the steps UCL should take to support Open Science. This free event is delivered by UCL Library Services with support from UCL Organisational Development.
Lunch will be provided.
Morning talks are:
Research Evaluation and DORA - Prof. Steven Curry, Imperial College

Reproducible Research Oxford - Dr. Laura Fortunato, University of Oxford

Digital Science - Speaker TBC

Registered Reports and the UKRN - Prof. Chris Chambers, University of Cardiff
[session delivered in partnership with ReproducibiliTea]


Open Pharma - Prof. Matt Todd, UCL School of Pharmacy
The afternoon workshops are:
Scholarly Communication: megajournals and measuring impact - Ian Caswell, Prof Dan Osborn, Dr Yasemin Aktas, & Andrew Gray, UCL.
The recently-launched UCL Press megajournal is an an example of how new models of publishing can be used to support open science. This workshop will outline the work done by the megajournal and some of the issues around measuring the impact of open publications, with contributions from members of the editorial board.
Software Carpentry taster session - Jo Lampard & Dr David Perez Suarez, UCL
Software Carpentry is a project dedicated to teaching researchers basic computing skills such as like program design, version control, testing, and task automation. This is a short taster session to introduce the program and give an idea of what is available.


Designing Institutional Services for Enabling Citizen Science - Dr Tiberius Ignat, Scientific Knowledge Services
Citizen Science is a fundamental element of many open science programs, and is part of a broader move to link research with wider society. Universities are having to develop new ways to support this work, with new processes and services.


GDPR and opening data - Dr Veerle Van den Eynden, UK Data Archive
One of the biggest issues surrounding making research data openly available is the protection of personal information. This workshop, delivered by the UK Data Archive, will discuss how the goal of openness can be balanced with the need for protection, particularly in the light of new and more stringent regulations.


On the Trail of Open Education Policy Co-creation - Javiera Atenas & Leo Havemann, UCL
This workshop looks at developing policies which can be used to support open education and open science, considering different issues and contexts, and the various interested parties

The day will close with a discussion on building open science communities, with UCL researchers Isabelle Van Der Vegt, Dr. Sandy Schumann, Dr. Ben Thomas, and Dr. Vaughan Bell.
More information and speaker biographies.

For any questions please contact lib-researchsupport@ucl.ac.uk