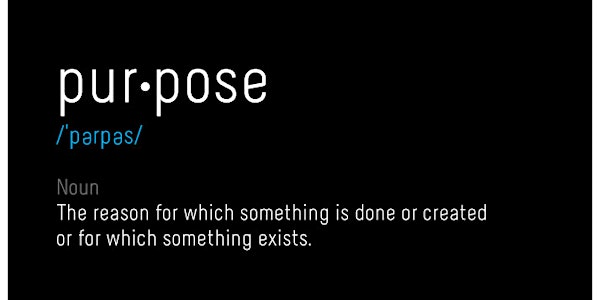 Turn Around Tuesday! PUR: 501 Find Your Purpose in 15 Minutes (
Description
PUR:501 Finding Your Purpose in 15 Minutes is a Purpose University Course

This online interactive course can be taken from your smart phone, tablet, or any computer. The course walks the participant through a series of critical questions in the "finding your purpose activity", from the book Finding Your Purpose in 15 Minutes by Derrick Drakeford, Ph.D.

YOU WILL LEARN:
1. How to identify the people/cause you were born to help
2. To examine pain and its connection to purpose

3. To identify your internal peace process
4. To identify your Passion, Talent, and Giftedness

5. How to rreate your Purpose Proposition Statement

*After you get your eventbrite ticket we will email you a pre-and post course survey and the private online course link and password.
+First complete the following 3-minute IRB pre-course consent survey.
Pre-Course Consent Survey Required
After this course students who are interested can launch their purpose-driven start-up through our 24 hout curriculum. For more information see this video