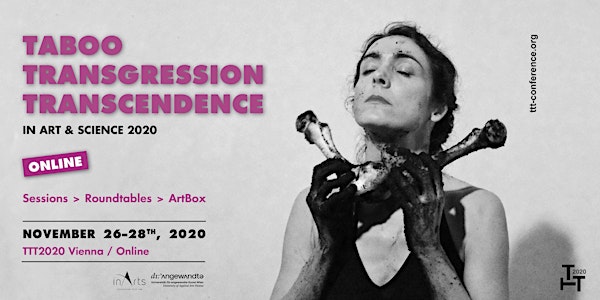 TTT2020: Conference Taboo - Transgression - Transcendence in Art & Science
The conference will take place exclusively online as TTT2020 Vienna/Online, an umbilical cord between what would be and what it is.
About this event
Including theoretical and art practice presentations, TTT2020 continues to focus: (a) on questions about the nature of the forbidden and aesthetics of liminality as expressed in art that uses or is inspired by technology and science; (b) on the opening of spaces for creative transformation in the merging of science and art. Through immersion in the complex realm of limits and liminalities, one might trace the historical and trans-subjective structures filtering our experience of worlds, and ultimately open up space for transformations through the interaction of art, science, and the humanities.