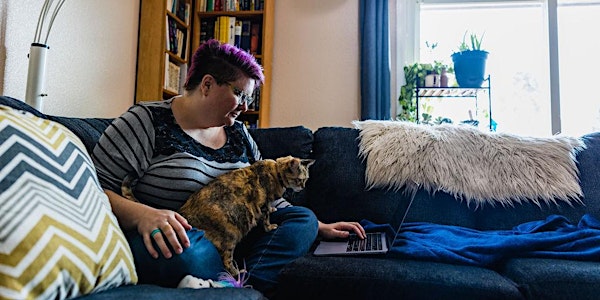 Try Coding for Beginners: Build a Lite-Brite
Get nostalgic with Turing School of Software & Design as we go back in time and create a Lite-Brite app!
Refund Policy
Contact the organizer to request a refund.
Eventbrite's fee is nonrefundable.
About this event
Turing School of Software & Design is excited to offer a virtual Try Coding workshop for all skill levels! In this three-hour workshop, you'll learn the basics of Front End Engineering and leave with your very own virtual Lite-Brite app! Not sure what a Lite-Brite is? Check out this video to get a refresher on the classic kids game from the '80s.
Each class will be led by a Turing instructor in the virtual classroom who will guide you and other attendees through a structured curriculum where you will write code on your own and collaboratively with other students.
A Zoom link will automatically be sent when you 24 hours prior to the start of the workshop.
Workshop Overview
This is a fun, beginner-level course in Front End Engineering. No experience is necessary. You'll get a taste of what a Front End developer does as they focus on the user experience and visual interface of a website or application.
In this workshop, we'll scratch the surface of HTML, CSS, and JavaScript. And by the end of class, you'll have an interactive and colorful app to share with family and friends!
Attendees should be comfortable with navigating the basic operations of a computer. You will be expected to use the following skills: typing, copying and pasting text, navigating the internet through a browser, and conversing via a video chat.
Schedule:
Online class on Saturday, July 2 from 2:00 PM - 5:00 PM MST
Additional information is located at the bottom of this page in the FAQ section.
Why You, Why Now?
If you've been curious about what life as a software developer is like but you're not ready to take the plunge into a full-day Try Coding Workshop, then this class is for you. There are no prerequisites for this course, so just bring your creative and playful mind (and a computer!) to this interactive workshop!
FAQ
Don't see the answer you need below? Questions? Contact trycoding@turing.edu.
1. How will I connect to the virtual session?
You will need a computer for this class that can connect to the internet and operates Zoom. We recommend that you download Zoom now to ensure it is compatible with your computer. A Zoom link will be sent to attendees 24 hours before the start of class.
2. What equipment should I have for this online class?
A computer that can connect to the internet via a web browser. We recommend using headphones to minimize distractions and ensure you can access the information. It will also be beneficial to find a quiet working space where you will be able to focus during the duration of the course.
3. I want to attend but I can't afford it. Are there any scholarships available?
We are offering scholarships on a limited basis for students with financial need. Please contact trycoding@turing.edu for more information.
4. Are kids welcome?
This is a course designed for professional-level adults and is not designed for kids. We ask that individuals under age 17 do not register to attend.
5. I've already practiced some code as a hobby or through CodeAcademy - will I still benefit from this course?
This course is designed for people who are brand new to code and have never tried it before. That doesn't mean that those with some experience aren't welcome or will not benefit from it, but some parts may be a review.
6. What is the refund policy?
If for any reason you can't make it to the event, tickets are refundable up to 24 hours before. If the event has passed then we are happy to transfer your ticket to any upcoming Try Coding.
*Cancellation of events is dependent on a variety of factors including registrations, inclement weather, and pressing needs that come up. If we do cancel your Try Coding workshop, you will be notified more than 24 hours in advance, credited back your registration payment, and sent the schedule of other events. During the workshop, participants are asked to follow instructor directions and conduct themselves respectfully in all interactions. If you are a repeated disturbance, our instructors reserve the right to remove you from the class.