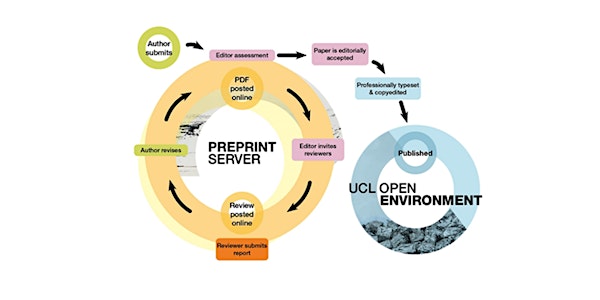 Trust in Transparency: An Open Peer Review Model | UCL Press, ScienceOpen
Join us for a discussion of the Open Peer Review workflow behind UCL's publishing platform UCL Open: Environment powered by ScienceOpen.
About this event
ScienceOpen and UCL Press give an interactive demonstration of the open peer review tools behind UCL's interdisciplinary publishing platform UCL Open: Environment. Our joint webinar will have a format of a case study. In the live demo, we will explain the ins and outs of implementing open publishing models on ScienceOpen, a platform providing a complete editorial workspace and forum for editors, authors, and reviewers. We will also talk about the editorial workflow of UCL Open and share our experience in catalysing peer review in an open and transparent fashion, helping build trust in the peer review process. Tune in if you are a publisher, an editor, or simply an open science enthusiast, and get a unique insight into the practical aspects of open publishing!