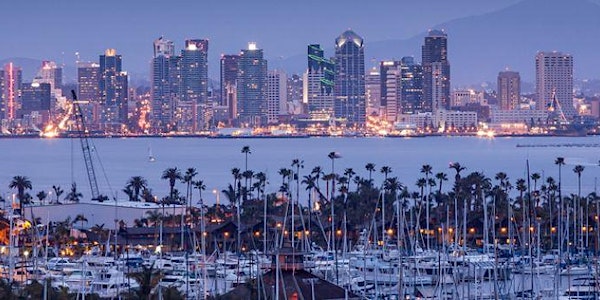 Treating Major Depression with ISTDP: A 3-Day IMM Allan Abbass
Event Information
Refund policy
Refunds up to 30 days before event
Eventbrite's fee is nonrefundable.
Dr. Allan Abbass's 3-day online course will use video presentations to show how to treat depression with ISTDP.
About this event
Major depression is a very common mental disorder that leads to a great deal of disability, human suffering, excess health service costs, and death.
Intensive short-term dynamic psychotherapy is a highly effective treatment for major depression.
It has also been shown to be cost-effective with patients who have treatment-resistant depression in the setting of personality disorders and medical problems.
In this 3-Day immersion course in collaboration with ISTDP San Diego community, we will focus on psychodiagnostic assessment of the different patterns of depression, capacity-building, unlocking the unconscious, and working with the mobilized unconscious in patients with depression using video tapes of actual interviews. One case review will be a patient with fragile character structure with chronic depressive features.
The course will include the following:

-Rapid psychodiagnosis of anxiety and defense pathways
-Establishing thresholds to repression
-Working with these thresholds using a grading format
-Addressing projective processes and fragile character structure in the setting of depression
-Focusing on guilt about rage as a central capacity-building and curative process
This immersion will be held online using a secure platform. Because of this, attendance is restricted to: 1) those who are in an ISTDP or EDT Core training or supervision program, 2) those who have previously completed an ISTDP/EDT Core training program, 3) ISTDP/EDT Trainers, 4) Colleagues of these 3 groups who will attend the immersion while physically being present in the same room, and 5) those who are part of the ISTDP San Diego Community. This is all to ensure confidentiality of case materials that will be discussed.
Target audience is mental health professionals, including Psychiatrists, Psychologists, Social Workers, MFTs, Counselors, etc. The course content level is Intermediate level.
19.5 Continuing Education credits will be available for this event for an additional $25 and can be purchased here: https://www.academeca.com/CEUReg/SeminarInfo.aspx?seminarId=4436
CE Learning Objectives: Trainees will analyze:
I. Selection Criteria for ISTDP: Analyze response to Trial Therapy and Activation of
the Unconscious Therapeutic Alliance
A.Inclusion Criteria
1.Response to Trial Therapy
2.Activation of the Unconscious Therapeutic Alliance
B.Exclusion Criteria – Appraise the Following:
1.Active Psychotic Illness
2.Active Severe Major Depression
3.Bipolar Disorder
4.Certain Psychosomatic Illnesses such as Crohn's Disease
II. Metapsychology
A.Describe the Triangle of Conflict Which Includes:
1.Nature of Repressed Impulse/Feelings
2.Unconscious Anxiety
a.Manifestations: Striated muscle, smooth muscle, cognitive perceptual disruption
3. Resistance
a.Character Defences
b.Isolation of Affect
c.Tactical Defences
e.Regressive Defences
B.Name the corners of the Triangle of Person, including:
1.Transference (Relationship with Therapist) (T)
2.Current Relationship (C)
3.Past Relationship (P)
C.Define the Complex Transference Feelings (CTF)
1.How they are Mobilized: Work on Resistance
2.Content
3.Impact on Patient
D. Trace the Unconscious Therapeutic Alliance (UTA)
1.Manifestations: links and imagery
2.How it is Mobilized : Mobilize CTF
E.Summarize the main interventions of Pressure, clarification and challenge to resistances.
F.Review the ISTDP Psychodiagnostic Evaluation, including:
1.Manifestation of defense and Anxiety
2.Capacity to Tolerate a rise in Anxiety
3.Somatization, depression, other functional disturbances
4.Fragility
G.Tabulate the Spectrum of Psychoneurotic Disorders
1.Frequency of patients along the spectrum
2.Left vs Right sided patients
H.Appraise the Graded Technique for Depressed Patients
1. Indications
2. Function: to build isolation of affect and striated muscle discharge
Feedback from former participants:
"Being able to see the videos along with his live commentary and follow-up questions made the theory very accessible and easy to follow."
"Dr. Abbass provided so many fabulous and practical cases and examples!"
Allan Abbass, MD, is a psychiatrist, teacher, and researcher. He is a professor of psychiatry and psychology and the founding director of the Centre for Emotions and Health at Dalhousie University in Halifax, Canada. He is one of the foremost psychotherapy teachers and researchers in the world, and is the author of "Reaching Through Resistance" and "Hidden From View."
Date and time
Location
Refund policy
Refunds up to 30 days before event
Eventbrite's fee is nonrefundable.