Description
Cultivating civility in an age of division by engaging in conversations about issues that matter. City Forum events feature dialogue between two or more experts with divergent viewpoints followed by discussion and Q+A.
City Forum presents Traversing The Mental Health Gap: Crisis, Stigma, and Beyond
South Denver is proud to be known for its high achieving schools, spacious parks, and lifestyle wellness. Metro Denver is consistently ranked as one of the best and healthiest places to live in the U.S. Yet, according to Mental Health America, 20% of Colorado residents are living with some kind of mental illness - the third-highest rate in the country. Colorado also recently ranked as one of the worst states in providing access and care to those wrestling with mental health. How do we reconcile and bridge this gap? Why as Coloradans do we not include mental health in our discussions on wellness? How do we find a better way forward?
Join us on Wednesday, June 27th at 6:30 PM as we hear from several different experts on these very questions, and dialogue with us as we think through the best way forward together.
---
Our expert panelists
Michael Cusick
Founder and CEO, Restoring the Soul
Michael is a Licensed Professional Counselor, spiritual director, speaker, and author of two books including Surfing for God: Discovering the Divine Desire Beneath Sexual Struggle and Somebody's Daughter: An Experiential Guide. Having experienced the restoring touch of God in a deeply broken life and marriage, Michael's passion is to connect life's broken realities with the reality of the gospel.
In addition to leading Restoring the Soul and equipping Christian organizations around the world, Michael currently serves as an adjunct professor at Denver Seminary. He holds an MA in Biblical Counseling from Colorado Christian University and an MA from the College of Education at the University of Denver. Michael lives with his wife Julianne and their two nearly grown children in Littleton, Colorado where he enjoys the Rocky Mountains and a host of other outdoor activities with friends and family.
Dr. Barry Shapiro
Executive Coach, Shapiro Consulting Group
Barry spent the first part of his career working within the walls of medical treatment facilities and the second part of his career working within the walls of Corporate America, Europe, India, and Asia. As a result, Barry has improved the health and effectiveness of client organizations in dynamic ways for the past 20 years.
Barry works with executives throughout the technology, oil and gas, finance, government, food and beverage, and healthcare industries, among many others. He often works with high-potential leaders, and those leading through critical personal and organizational transitions. In addition to executive coaching, Barry is a Master Facilitator who designs and leads customized group sessions, grounded in organizational data and targeted leadership interviews, to develop higher performing teams. Barry is the author of the book, Casting Call in the Theatre of Corporate America, the role of the extraordinary facilitator, which teaches innovative ways to engage employee audiences and improve organizational results.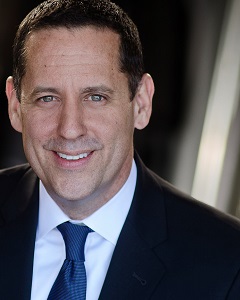 Aundi Kolber
Therapist and Writer
Aundi Kolber is a Licensed Professional Counselor (LPC), writer, and speaker in Castle Rock, Colorado. She graduated from Denver Seminary in 2008 with an MA in Community Counseling. Aundi is the owner of Kolber Counseling, LLC, which was established in 2009. She has received additional training in her specialization of trauma, including the highly researched and regarded Eye Movement Desensitization Reprocessing (EMDR) therapy. Aundi is passionate about the integration of faith and psychology, and it's significance for the Church today. She has written for Relevant, CT Women, (In) Courage, The Redbud Post, Her View From Home, Happy Sonship and more. Aundi's speaks regularly on podcasts such CXMH podcast and The Upside Down Podcast, as well as at events in the Denver area. As a survivor of trauma and a life long learner, Aundi brings hard won knowledge around the work of change, the power of redemption, and the beauty of experiencing God in our pain. Aundi has been happily married to her best friend for over ten years and is the proud mom of Matia (6) and Jude (1).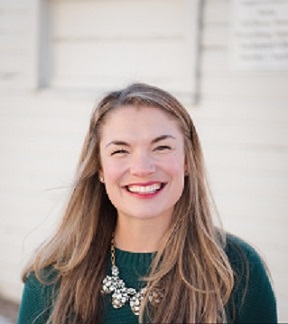 Andrew Romanoff
President and CEO, Mental Health Colorado
Andrew Romanoff is President and CEO of Mental Health Colorado, the state's leading advocate for the prevention, diagnosis, and treatment of mental health and substance use disorders. Prior to that he served in the Colorado House of Representatives from 2001 to 2009 and as Speaker of the House from 2005 to 2009. He earned bipartisan acclaim as one of the most effective legislative leaders in America.
Andrew authored the Colorado Economic Recovery Act (Referendum C) and Building Excellent Schools Today (BEST), the largest investment in school construction in state history. He also sponsored laws to improve access to mental health care, expand the supply of affordable housing, and protect the victims of domestic violence and sexual assault. More than 50 state and national organizations have honored Andrew's leadership. In 2008, Governing Magazine named him "Public Official of the Year."
Andrew earned a bachelor's degree with honors at Yale, a master's degree in public policy at Harvard, and a juris doctorate at the University of Denver. He taught high school in Central America and speaks fluent Spanish.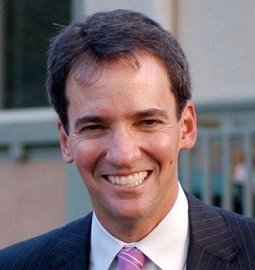 $12 ticket price includes first Breckenridge beer or non-alcoholic beverage.