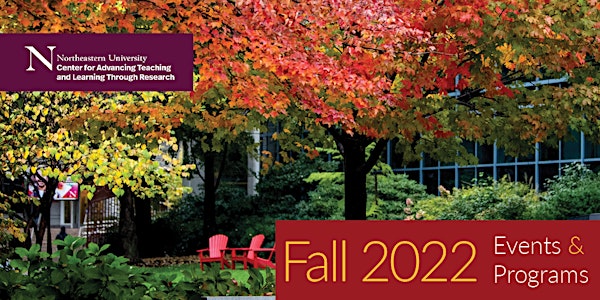 Transparent Assignment Design for Inclusive Learning
Share the purpose, task, and criteria for your assignments to help students succeed.
About this event
The goal of transparent instruction is to make learning processes explicit and equitably accessible for all students. The Transparent Assignment Design framework is composed of three elements: the purpose of the work, the tasks involved, and the expected criteria and examples of what these criteria look like in the real world. In this workshop, we will examine the framework and some examples of it in action. Then we will reflect on what elements already exist in our teaching practice and what we might wish to incorporate into our course assignments.
For Future Faculty Program participants, this session fulfills the "Assignments, Assessment, and Active Learning" requirement.
This session is only open to Northeastern University educators. Please use your Northeastern email when registering.
Accommodations
CATLR is committed to providing universal access to all of our events. For accommodations (e.g., sign language interpreters, alternative formats), please contact CATLR (catlr@northeastern.edu; +1-617-373-3157) as soon as possible. Advance notice is necessary to arrange for some accessibility needs.