Description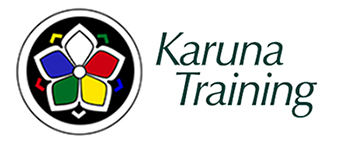 Transmuting Aggression into Lucidity: A 3 Part Series - Introduction to Karuna Training Methods
Dates: Wednesdays, Jan. 8, 15 & 22, 2020 - 6pm - 8pm PST
Cost: $65 for all 3; sliding scale available
This three class course explores the topic of aggression and how this sharp emotional energy can rule us, from subtle irritation to outrage. The three classes give practical methods to recognize our own aggression - as well as befriend it and learning to work skillfully with power dynamics and micro-aggressions in society.
Often we deprive ourselves of the clear and luminous wisdom aspect of anger. The fruition is an understanding that we are ultimately responsible for living with the consequences of our examined or unexamined aggression.
This on-line course is experiential, and there is homework to do between each week. Each week builds on the one before, so participants need to plan to attend all three.
More on Karuna Training
This is an introductory series for people who would like to learn about and experience the fundamentals of Karuna Training and the foundations of Contemplative Psychology. Karuna Training is a two year training program in Contemplative Psychology that teaches us how to work with others skillfully through compassionate exchange. The program joins deep study of Tibetan Buddhist principles with contemplative meditation and compassion practices, skills development, and ongoing group interaction and community support. It is a journey of discovering one's own brilliant sanity and of learning how to exchange ourselves for others so that we can transform everyday life challenges into opportunities for openness and wisdom.
This stand-alone series has no prerequisites, and it is open to everyone. The series is designed to introduce the basics of Karuna Training. Karuna Training is a 2-year certificate of study that involves moving through experiential material in a cohort of about 25 - 30 others.
For more information on Karuna Training go to www.karunatraining.com
Who is this program for?
This is an introductory online series and one does not need to be either a therapist or Buddhist for the work to be beneficial. Contemplative Psychology offers a transformative practice that uses a contemplative approach to help those who are in relationship with others. It is also well suited for those who currently work professionally with others, as well as for those who are interested in personal development. Karuna Training is scheduled primarily over weekends, with three week-long intensives, and ongoing group meetings.
Contemplative Psychology originated at Naropa University in 1974, under the direction of Dr. Edward Podvoll and Chogyam Trungpa Rinpoche. Karuna Training was founded in 1996 in Germany as a certificate program. Today Karuna Training is offered in Germany, Netherlands, France, Poland, Austria, Spain and since 2014 in the United States in Berkeley, Seattle, Albuquerque, and Baltimore. Karuna is launching a new cycle in November in Los Angeles. Applications are now open.
Melissa Moore, PhD is a co-founder of Karuna Training and is currently the Executive Director of Karuna Training North America. Melissa's background is in community-based mental health, research, training care providers, and women's issues. She has a Ph.D. in Psychological Anthropology from California Institute of Integral Studies and a Masters in Contemplative Psychotherapy from Naropa University in Boulder, CO. Melissa has taught Buddhism and Contemplative Psychology worldwide for over 25 years.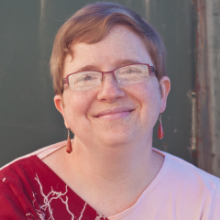 Miriam Hall is a Karuna Training faculty member. She teaches and coaches in contemplative arts and psychology, including writing, photography, and movement. She can be found online at www.herspiral.com.
Contact
For more information please contact info@karunatraining.com
For more information about Karuna Training, visit our website at www.karunatraining.com.